Dutch National Ballet calls for choreographers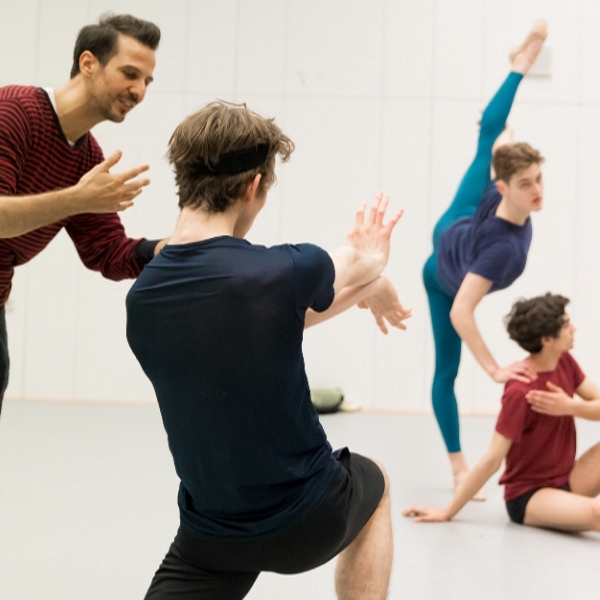 Emerging choreographers, how would you like to create on dancers from the largest ballet company in the Netherlands? The Dutch National Ballet (Het Nationale Ballet) is inviting talented young choreographers to apply for its 2019 Choreographic Academy, where they'll enjoy a series of creation sessions with the 12 highly-talented dancers of the Junior Company.
In addition to studio time, the selected choreographer is offered the support of ballet master Caroline Sayo Iura and dance dramaturge Peggy Olislaegers. A showing with a selected audience will be part of the research and creation process.
The choreographer will also be instructed in communication and marketing skills, which will be complemented by a series of conversations on leadership. The Dutch National Ballet also provides Amsterdam accommodations for the duration of the Choreographic Academy, which will run June 4-21.
For Dutch National Ballet, this Choreographic Academy is the chance to invest in the future of ballet by supporting the next generation of choreographers.
During the Choreographic Academy, the chosen choreographer will share studio time with two other dancemakers.
This callout is open to all up-and-coming choreographers, regardless of their backgrounds. Applications must include a CV, videos of two choreographies presented in a professional context, and a personal statement describing physical and artistic research interests. Applicants should articulate how they would like to make use of the technique and the heritage of ballet, and how they would like to collaborate with the dancers of the Junior Company. The application must be made in English.
The deadline to apply is January 28. For more information, visit www.operaballet.nl/nl/node/8668.
Photo: Fingers in the air creation session, as led by Juanjo Arques. Photo by Altin Kaftira.
---