Dream Dance Co holds auditions for 2019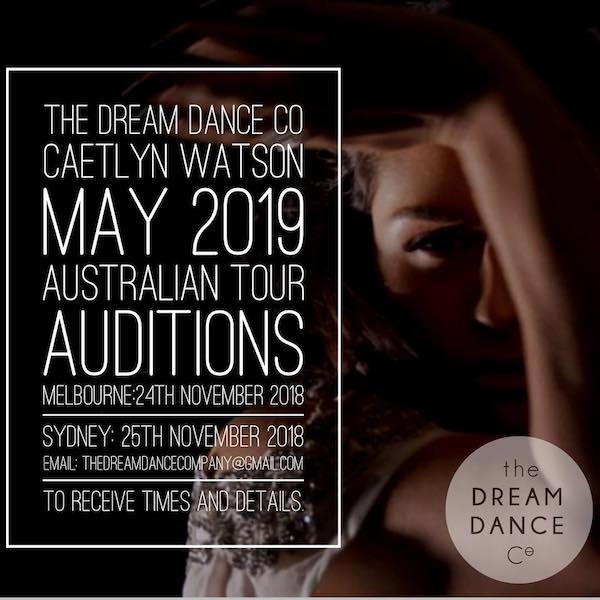 Founded to be Australia's first commercial dance company, The Dream Dance Company is led by one of the nation's most esteemed creative directors, Marko Panzic. Now his company has announced auditions for its 2019 season - first in Melbourne on November 24 and then in Sydney on November 25. It'll be the company's first time auditioning in Melbourne.
Rolling the clock back to 2015, Panzic first launched the company with the show Genesis, as co-directed and co-choreographed with Stephen Tannos. Genesis received great feedback and performed to sell-out audiences in Sydney, Gold Coast, Newcastle and Hobart. The company also headlined the Australian Dance Festival, performing to a stadium with over 1,500 audience members.
After this success, Panzic travelled across the world to find the choreographer for the company's second season. Landing in New York City, he managed to have a meeting with Candace Brown, who was instantly excited to be the company's 2016 choreographer. The Secret Society brought a whole new style to the company, pushing the elements of jazz, hip-hop and contemporary and creating a show that was a fusion of styles and concepts. Season Two opened in July 2016 at NIDA Parade Theatre in Sydney, performing a total of seven shows. It also enjoyed its Perth premiere, performing five shows. In January 2017, The Secret Society toured to the Gold Coast to finish off the successful run of this one-of-a-kind show.
In 2017 Sarah Boulter was announced as the choreographer for Season Three. She created Enter The Vortex. At that year's Australian Dance Awards, the company was nominated for Genesis as well as The Secret Society.
This year saw the company strip everything back to the raw element of dance. UNTOLD was a combined input from all 12 dancers, as spearheaded by Cat Santos, Rob Mclean and Marko Panzic. It celebrated five sell-out shows at NIDA and performed in front of more then 2,000 people at the Australian Dance Festival.
Now, 2019 will see choreographer Caetlyn Watson premiere her first solo production on the company. Email thedreamdancecompany@gmail.com to receive further times and details on the company's upcoming Melbourne and Sydney auditions.
Also, for more information on Panzic's "Show | Business" and to learn how he hopes to create more dance entrepreneurs with the three-month program, read this article published in Dance Informa's September 2018 edition.
---