Don't miss these Melbourne Fringe shows!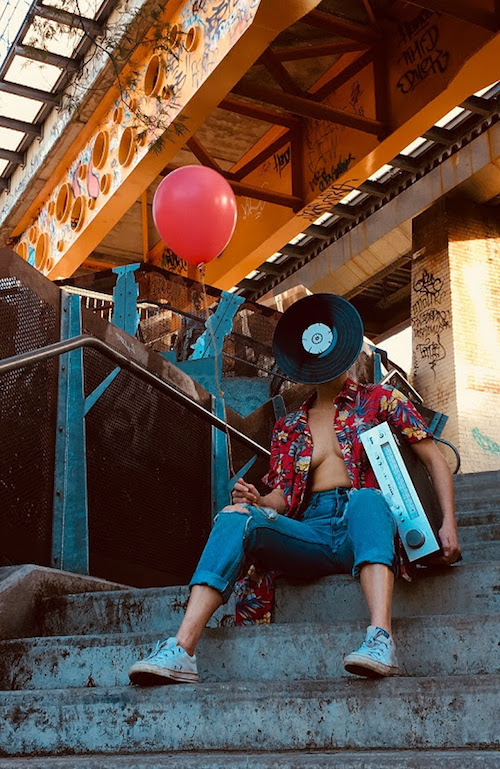 The 2018 Melbourne Fringe Festival, a celebration of cultural democracy and art for everyone, kicked off September 13 and runs through the end of the month. Programming features numerous dance shows, including the recently concluded Aimee Schollum's Sonos at Dancehouse. Don't miss these remaining shows!
Harrison Hall's The Venusian Slip at Mycelium Studios
The Venusian Slip is a new contemporary dance/performance work by Harrison Hall and friends. It takes the audience on a mind-altering, sci-fi journey of movement and striking imagery. Harrison Hall (Dancenorth, Lucy Guerin Inc.) has assembled a team of some of the brightest new stars of contemporary dance for this new work.
You have one more chance to catch this show: tonight, September 22 at 7:30 p.m. Mycelium Studios is located at 10-12 Moreland Rd, Brunswick East. Learn more about Harrison Hall at www.harrisonhall.com.au.
Anna Seymour's SPIN at Northcote Town Hall Arts Centre
Darebin Arts Speakeasy helped present this world premiere, SPIN, being described as "a dance party like no other". It's created, directed and performed by Anna Seymour in collaboration with dance participatory performance specialist Bec Reid, disc jockey DJ Callum Padgham, dancers Amanda Lever and Jon Clarke, and deaf hosts Luke King and Robbie Burrows. SPIN challenges the understanding of how dance and music can be experienced.
Seymour said, "With SPIN my desire was to blur boundaries between performers and audiences, shift perspectives about Deaf people and dance and music, to engage more with community and people and break down physical and communication barriers in society."
SPIN opened last night, Friday, September 21, and will be presented two more times today, September 22, at 2 and 8 p.m. at the Northcote Town Hall Arts Centre. Book tickets at www.darebinarts.com.au.
Austinmer Dance Theatre's CONNECT at Dancehouse Carlton
CONNECT brings together the creative works of three life-long friends, bound together through their chosen art form and unrivalled friendship. Featuring the work of Austinmer Dance Theatre Patron Maurice Causey, Ashley Wright and Artistic Director Michelle Forte, audiences will be exposed to three unique pieces, all pushing the boundaries of contemporary dance.
This show runs September 27-30. Learn more at www.austinmerdancetheatre.com.
Photo: SPIN by Anna Seymour. Photo courtesy of Prue Bassett Publicity.
---