Discover Dance at Deakin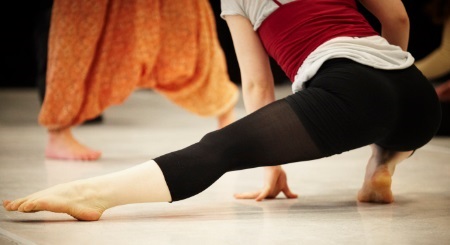 Dance is taught at Deakin's Melbourne Burwood Campus. Students develop practical skills in contemporary technique and choreography while interrelating this physical aspect with theoretical studies in dance history, analysis and aesthetics.
One of the attributes that choreographers and curators in the contemporary dance world value highly is the capacity of dancers to think about and articulate their understanding of what is happening in the studio, as this feeds back into the process of making a dance.
Deakin can help develop these attributes in our students through practical engagement with dancing. The dance courses at Deakin University also allow students to study other subjects as well as dance. The skills that students get from this kind of broad education teach students how to present themselves both physically and intellectually so that they are able to apply their skills in a range of contexts. This means that they are well equipped to work in a diverse range of jobs including the dance profession.
For further information visit deakin.edu.au/creative