Discount tickets to see Sylvie Guillem!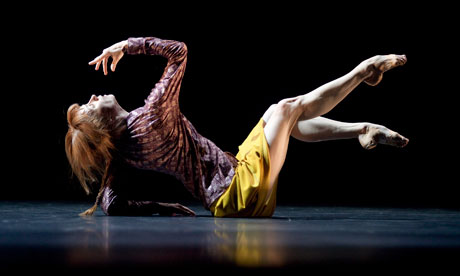 Sylvie Guillem, one of the greatest ballerinas of her generation, will perform a mesmerising program by three of today's most important choreographers, Mats Ek, William Forsythe and Jiri Kylián, at the Sydney Opera House now through March 15.
While tickets remain, Dance Informa readers can now enjoy an exclusive discount to select performances on March 11, 12 and 14. If you quote 'Informa' when booking, you can receive A Reserve Tickets for only $89 – that's 45% off!
Following sold-out performances at London's Sadler's Wells, Venice's Dance Biennale and New York's Lincoln Centre, 6000 miles away will provide audiences with a rare opportunity to experience Sylvie Guillem's physical prowess and some of the most technically sophisticated work of her career.
Described as "a love letter to Sylvie," the evening will feature a triple bill. First up is Jiri Kylián's work 27'52" performed by former Nederlands Dans Theater dancers Aurélie Cayla and Lukas Timulak to the music of Dirk Haubrich.
The second performance features iconic dance-maker William Forsythe's new duet Rearray for Guillem, with music by David Morrow.
Completing the evening is Bye, acclaimed Swedish choreographer Mats Ek's new solo for Guillem. Set to Beethoven's last piano sonata, Bye has been heralded as a "masterpiece" by Frankfurter Allgemeine Zeitung.
To book Sylvie Guillem – 6000 Miles Away, call 02 9250 7777 or visit www.sydneyoperahouse.com. Performances will be presented at the
Sydney Opera House's Drama Theatre now through
March 15. The Dance Informa discount is only valid for performances on March 11-14.
However, please note that this offer has a limited allocation. Book soon if possible because tickets may run out. Tickets must be booked by March 10.
Photo: Sylvie Guillem performing Bye. Photo by Lesley Leslie-Spinks.