DirtyFeet's Right Foot workshops are back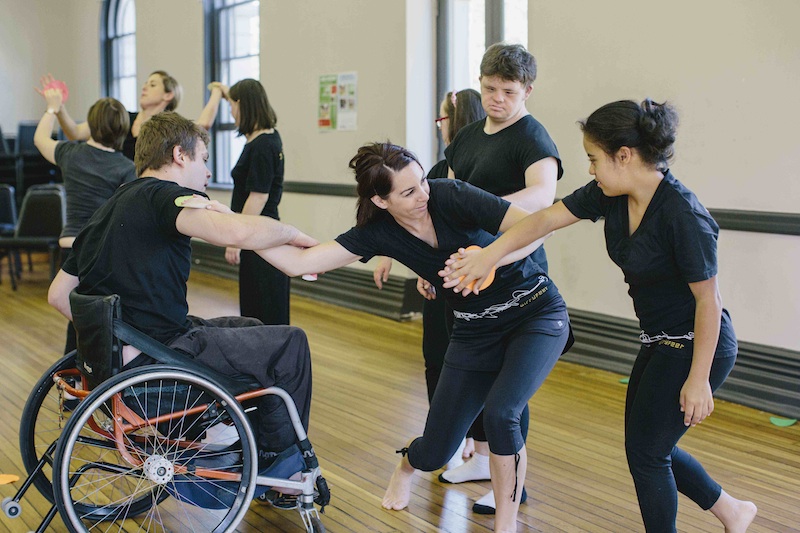 Sydney's DirtyFeet is a not-for-profit contemporary dance organisation run by artists. In September, DirtyFeet will present its Right Foot workshops, free creative dance workshops for people with and without disability between the ages of 14 and 26 years. The workshops will be facilitated by Sarah-Vyne Vassallo, who has recently returned from abroad after being awarded a Winston Churchill Fellowship for excellence in integrated dance practice.
DirtyFeet believes in the positive impact dance has on people's lives – it is a creative way to improve health and fitness, encourage self-expression and build confidence. The workshops are also an important professional pathway for aspiring young artists to gain experience to further their performance career.
Participants will have a hand in creating a short dance work over four workshops, which will be presented at the end of the workshops to friends and family.
"I love dance and it is a new experience for me engaging with people and other activities… I had so much fun. It helped me socialise more," said Melanie Magpayo, a 2013 Right Foot participant.
The workshops will be offered September 13, 14, 20 and 21 from 10 a.m. to 1:30 p.m. at Bankstown Arts Centre, located at 5 Olympic Parade, Bankstown NSW.
For more information, visit dirtyfeet.com.au or call 0497 086 072. Registration is essential.
Photo by Kate Disher-Quill.