'Dirty Dancing' tickets now on sale!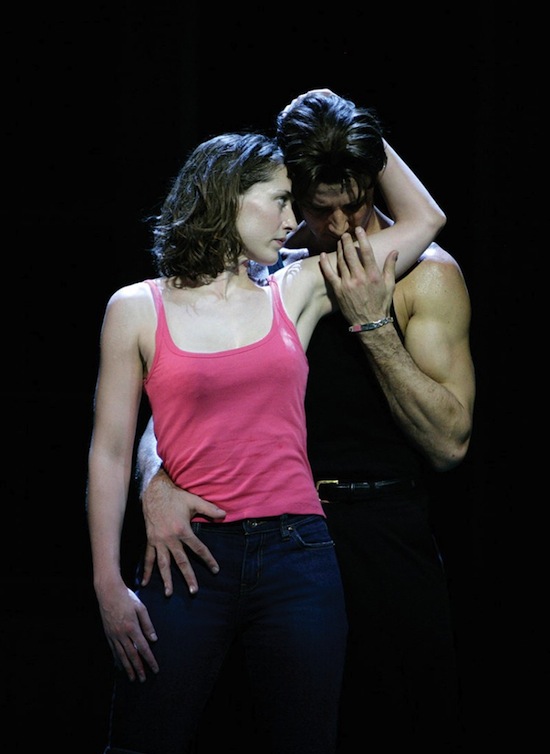 Tickets for the tenth anniversary season of the international hit musical Dirty Dancing go on sale to the public today, Monday, August 4! Returning to Sydney a decade after its world premiere, Dirty Dancing will play at the Sydney Lyric Theatre from November 28.
Dirty Dancing was first performed at Sydney's Theatre Royal in November 2004. Following the Sydney world premiere season, the production toured to Melbourne, Brisbane, Perth and Auckland, a sell-out season of 18 months throughout Australia and New Zealand. A new production opened at the Theater Neue Flora in Hamburg, Germany in March 2006, where it broke records for achieving the largest advance in European theatre history.
Following this success, Dirty Dancing broke more records in London, where it opened in October 2006 at the Aldwych Theatre. The production began previews with £11 million in advance sales – a West End Theatre record. In an unprecedented move, the theatre had to add an additional 25 seats to the auditorium to accommodate the demand for tickets. It ran for six months of completely sold out performances, becoming the longest running show in the history of the Aldwych Theatre.
Dirty Dancing launched a hugely successful nationwide tour across the U.K. and Ireland in 2011 before then returning to London's Piccadilly Theatre. A new U.K. tour launched in Bristol in March of this year.
Dirty Dancing has been staged across the world in locations like Toronto, Canada; Utrecht, Holland; across North America, including cities such as Chicago, Boston and L.A.; and Johannesburg and Cape Town, South Africa. The show opened in Berlin, Germany in April 2009 and closed in November 2010, the longest run in the history of the Potzdamer Platz Theatre. The show is again touring Germany and productions will open shortly in France and Italy. A new multi-city North American tour will open soon in Washington D.C., before touring to 30 cities across the continent.
Featuring hit songs including Hungry Eyes, Hey! Baby, Do You Love Me? and the iconic (I've Had) The Time Of My Life, the Dirty Dancing show has become one of the most popular musical productions of all time.
In the musical, it's the summer of 1963, and 17-year-old Frances "Baby" Houseman is about to learn some major lessons in life. On holiday in New York's Catskill Mountains with her older sister and parents, Baby shows little interest in the resort activities, and instead discovers her own entertainment when she stumbles upon the staff quarters when an all-night dance party is in full swing. Mesmerised by the raunchy dance moves and the pounding rhythms, Baby can't wait to be part of the scene, especially when she catches sight of Johnny Castle, the resort dance instructor. Baby's life is about to change forever as she is thrown in at the deep end as Johnny's leading lady both on-stage and off with breathtaking consequences.
For more information, visit dirtydancingaustralia.com. To book tickets, call 1300 795 267.
Photo: Josef Brown and Georgina Rich in the 2006 original London company of Dirty Dancing. Photo courtesy of Dirty Dancing Australia.