Dena Kaplan, Alicia Banit at Trop Jr Roughcut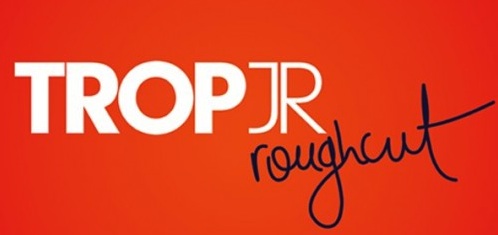 Tropfest has announced Dena Kaplan and Alicia Banit, stars of ABC3's Dance Academy, will join an exciting line-up of film industry insiders at the first ever Trop Jr Roughcut in Melbourne on Thursday, August 1.
The two actresses will take to the stage in Melbourne to discuss their involvement with the hit ABC 3 series. Dena and Alicia will be joined on stage by the show's Executive Producer, Co-Creator and Writer, Joanna Werner. Interviewed by Director Eddie White, the informal Q&A aims to provide aspiring actors and filmmakers with a behind-the-scenes glimpse into how an award-winning TV series comes together, the actors audition process, how the characters were developed and how to make it in the 'biz'.
Following in the footsteps of Tropfest's famous filmmaking symposium, Trop Jr Roughcut is a filmmaking forum for budding young talent to learn from the industry's best.
Aimed at students aged 9 – 15, the day-long series of conversations will explore creativity and collaboration and give kids an enviable insight into the filmmaking industry thanks to talks from some young experts.
The day will be made up of a series of sessions with each focusing on different aspects of filmmaking.
Also joining the line-up is Matthew Chuang, a full-time content creator for the film industry. Matthew began filmmaking at a young age and aims to inspire others to follow a similar journey.
The event will also consider Filmmaking on a Budget, DIY Filmmaking and Tips and Tricks with Jason van Genderen. Recently taking out the Nokia Award at Sundance in London, Jason will demonstrate creative ways to make films without fancy equipment and share his top 10 do's and don'ts for filming on a budget.
Of course, one way of getting around budget constraints is to focus on animation, as Eddie White will explain in his session. His award-winning film The Cat Piano (narrated by Nick Cave) won awards at The Melbourne International Film Festival, Sydney Film Festival, Adelaide Film Festival and Australian Film Institute Awards, as well as awards overseas. In this session he'll talk about becoming an animator, winning awards and how to get started with animation.
Guy Gross, one of Australia's leading film and television composers and BAFTA-nominated composer of the score for Priscilla, Queen of the Desert will talk about that ever-important element of filmmaking, music, and will discuss his career, his beginnings and how music can influence on-screen storytelling. Guy was also awarded 'Best Music' at Tropfest 1999 for his work on the film Uno Amore, which also took out First Prize at the festival.
Trop Jr Roughcut is set to be an exciting day of information, education and entertainment for Australia's next generation of creative minds. With all these sessions and more, it's set to be a great experience for anyone with a passion for making film.
The event will also be held in Sydney on Thursday, August 8 with a separate line-up of speakers. Full event details are available online at www.tropfest.com/tropjr/trop-jr-roughcut.