Dates announced for APAM 2016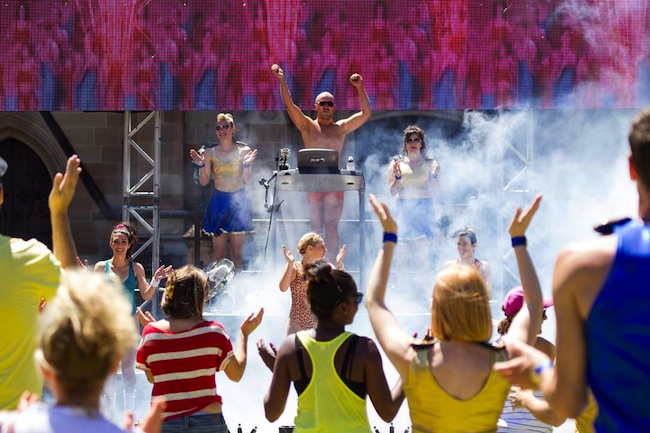 Earlier this month, Australia Council for the Arts Chief Executive Officer Tony Grybowski announced the 2016 Australian Performing Arts Market (APAM) would be held in Brisbane on February 22-26.
A number of information sessions about the benefits of attending APAM and grants available from the Council will be held in Australia and New Zealand from next month.
Grybowski said APAM was the leading biennial industry event for contemporary performing arts in the Asia Pacific region and it would again be co-presented by Brisbane Powerhouse.
"APAM 2014 was a tremendous success, attracting more than 600 artists, presenters and producers from around the globe to see firsthand the best creative works of Australian and New Zealand arts," Grybowski said.
"The Australia Council established APAM in 1994 to provide Australian performing artists and companies with a platform to share their stories and talent with Australia and the world," Grybowski continued. "APAM is a key initiative to realise the goals in the Council's Strategic Plan. It enables Australian work to cross borders, including strong representation from contemporary Aboriginal and Torres Strait Island performing arts.
"APAM connects producers with national and international presenters to begin collaborations and form partnerships, which lead to diverse Australian work being developed and seen internationally. It also helps grow the profile and reputation of Australian artists as creators of outstanding work."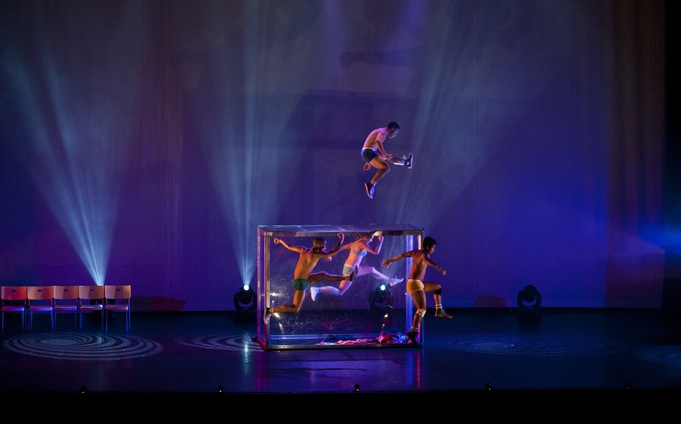 Grybowski said 25 percent of presentations at APAM 2014 were by Indigenous artists.
"There is growing interest from national and international audiences and presenters in Indigenous arts and the Australia Council is proud to bring these two groups together," Grybowski said.
Brisbane Powerhouse Artistic Director Kris Stewart said he was pleased Brisbane Powerhouse would be hosting APAM for the second time.
"APAM is a formidable international initiative and offers a great opportunity to put Brisbane on the map as a global destination for contemporary Australian performing arts," Stewart said.
Melbourne performance artist Tristan Meecham attended his first APAM in 2014. He pitched his concept Miss Universe and showed a segment of Fun Run, which has been staged at Next Wave, Darwin and Sydney festivals, and is now in negotiations with festivals in Asia and Europe.
"Being able to present my work and start a conversation with a broad range of international producers and funders was a unique opportunity," Meecham said. "There was a good cross-section of work from independent artists, small to medium and larger companies, which provided great representation, exposure and opportunity."
Meecham had some advice for artists and companies thinking of attending APAM 2016.
"Go to APAM with your producer's hat on, research which context is most appropriate for your work and charm those presenters and partners," he said.
The APAM Information Roadshow will tour to: Auckland on Monday, March 9; Sydney on Wednesday, March 11; Adelaide on Monday, March 23; Perth on Tuesday, March 24; Melbourne on Thursday, March 26; Brisbane on Friday, March 27; Darwin on Tuesday, April 14; and Cairns on Wednesday, April 15.
For more information on APAM 2016 or to register for an APAM information session, go to www.performingartsmarket.com.au.
Photo (top): Tristan Meecham's Fun Run. Photo by Jamie Williams. Photo (left): Barking Gecko in Driving Into Walls. Photo (bottom): Trade Winds in Polytoxic. Photo by Marc Grimwade. All photos courtesy of Australia Council for the Arts.