Darwin Festival, the show must go on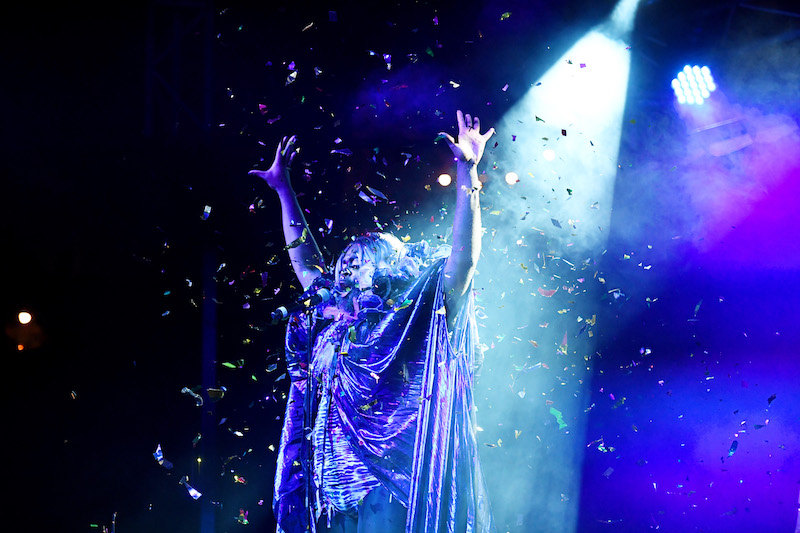 August traditionally means Dry season good times and celebrating with Darwin Festival. This year August 6 – 16th might look different, but rest assured Darwin Festival will be back – just not as you know it! The success of the Northern Territory's response to COVID-19 and the consequent easing of restrictions mean that Darwin Festival has reimagined how it will engage its core audience ­– the good people of the Territory.
The shape, scale and scope of the 2020 Festival will be radically different. However, we know we can deliver a vibrant program of events that gives Darwin a damn good reason to celebrate life in the Top End, says Artistic Director Felix Preval.
"Just as the first Festival brought Darwin together in the wake of Cyclone Tracy in 1979, the 2020 Festival will be a much-needed pick-me-up; a source of hope and positivity as well as a celebration of Territory strength and resilience."
Darwin Festival's 2020 program will include a range of accessible community activities, live and online performances and creative responses by NT artists. The 11 days of unique artistic offerings will include reimagined versions of our traditional opening weekend highlights: 14th Darwin Aboriginal Art Fair, National Indigenous Music Awards, 37th Telstra National Aboriginal & Torres Strait Island Art Awards.
Festival Chair Ian Kew says "We are grateful for the support of the Northern Territory Government, NT Major Events Company and our corporate sponsors for enabling us to deliver a modified Festival during these extraordinary times. "The Festival has always been an important platform for local artists and with the current travel restrictions this seems likely to be even more of a focus in 2020."
Minister for Tourism, Sport and Culture Lauren Moss says "Every Dry, Darwin Festival lights up the city. This year, thanks to the initiative of the Darwin Festival team, the show will go on".
Stay tuned for more details on what will be a unique and unforgettable Festival celebration this August. Darwin Festival is proudly supported by the Northern Territory Government and City of Darwin.
For further information visit: https://www.darwinfestival.org.au/
Image courtesy of Darwin Festival
---