Darwin Festival reveals first shows for 2018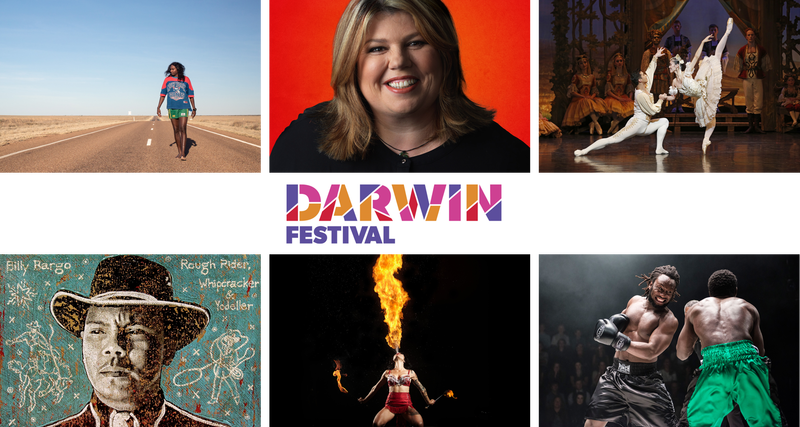 Set across 18 balmy days and nights, Darwin Festival returns August 9–26. Get set for another season of ballet, cabaret, theatrical shows, live music acts, knee-slapping comedy and family fun. The first taste of this festival wonderland has arrived, with six standout shows on sale now.
The Australian Ballet's most charming comedy, Coppélia,is part of this initial lineup. Promising mischief and magic, the whole family will enjoy this ballet.
Also, the stunning Aurora Spiegeltent makes a grand return to the festival, serving up a magic new show, LIMBO. From the creators of last year's sell out smash hit, BLANC de BLANC, LIMBO is set to wow Territorians with its intoxicating mix of cabaret, circus and acrobatics.
In addition, festival attendees can look forward to the Santos Opening Night Concert, South Africa and New Zealand's cheekiest export Urzila Carlson, the country's freshest new Indigenous talent Baker Boy with his hip-hop styling's and energetic flair, and a tough and unforgiving theatrical experience inspired by playwright Future D. Fidel's own life experiences as a former Congolese child soldier and refugee.
Darwin Festival Artistic Director Felix Preval says the 2018 program is an eclectic mix of energetic experiences for all. "Darwin audiences are unique in what they love to experience, so with this in mind we've really looked at shows that speak to this desire for all things inspiring, enlightening, quirky and off-kilter. Much like Territorians themselves, this line-up of early release shows contains a healthy mix of heart, honesty and hilarity."
Acting Minister for Tourism and Culture Eva Lawler said the Darwin Festival will once again transform the Darwin CBD into a bustling arts and cultural experience.
"Territorians love Darwin Festival; it is a wonderful celebration of our arts, culture and lifestyle which is why Government is contributing over $1 million to support its success in 2018," Lawler said. "This investment is part of the Territory Labor Government's record $103 million Turbocharging Tourism stimulus package, which includes $20.78 million to support our festivals, events and experiences recognising the role they play in cementing the Territory's reputation as a vibrant place to live, work and visit."
"This year, in line with our Turbocharging Tourism push, there will be a stronger focus on attracting interstate and international visitors to Darwin for the Festival, injecting more money into the economy and local businesses," Lawler continued. "I look forward to enjoying another exciting Darwin Festival program in August."
Darwin Festival is the Northern Territory's biggest festival of arts and culture. Each August, Darwin Festival combines warm outdoor festivities with a program rich with local, national and international talent over 18 dazzling days and night to celebrate the quintessential spirit and energy of Darwin, with its laidback, friendly lifestyle. Learn more at www.darwinfestival.org.au.
The full program of dance, cabaret, theatre, visual arts, outdoor concerts under the stars and fun family events will be announced on Thursday, June 21.
---