DanceTeacherWeb Live offers inspired oasis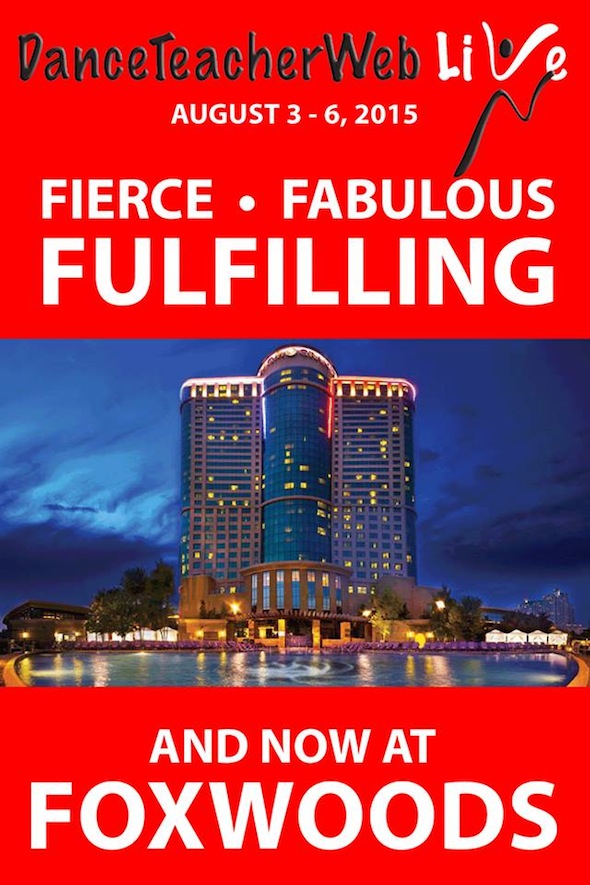 DanceTeacherWeb Live is a dance conference and expo produced by industry luminaries Steve Sirico and Angela D'Valda Sirico in America. Celebrating its sixth anniversary this year, the event will be hosted at the fabulous Foxwoods Resort in beautiful Connecticut on August 3-6. This will be the first time it is presented on the East Coast after five years in Las Vegas.
DanceTeacherWeb Live is the perfect event for dance teachers and studio owners, as well as school staff, college dance majors and professional dancers planning for a career transition. It offers four jam-packed days of interactive sessions – featuring "how-to" classes, technique classes and choreography workshops – plus business seminars, a live expo with various dance resources, as well as special events.
With an all-star faculty and an amazing, posh venue presenting first-rate amenities, DanceTeacherWeb Live will send attendees home re-energized and ready to tackle any challenges they may face.
Plus, for Aussies wondering about the distance, they will be happy to know that via train Foxwoods Resort is only one hour and 15 minutes from Boston and two hours and 30 minutes from New York City. Attendees could fly in to NYC, enjoy some time in the Big Apple seeing Broadway shows and taking classes, and then venture to Foxwoods Resort, which presents a ritzy casino, a premier spa, over 30 restaurants, shows (like Cirque Éloize's iD) and more.
Don't miss this opportunity to connect with fellow dance teachers and studio owners from around the world! Visit www.danceteacherexpo.com for more information or to register for DanceTeacherWeb Live.
Dance Informa is proud to sponsor DanceTeacherWeb Live again this year. We hope to see you at Foxwoods Resort!