DanceSport Championship announces results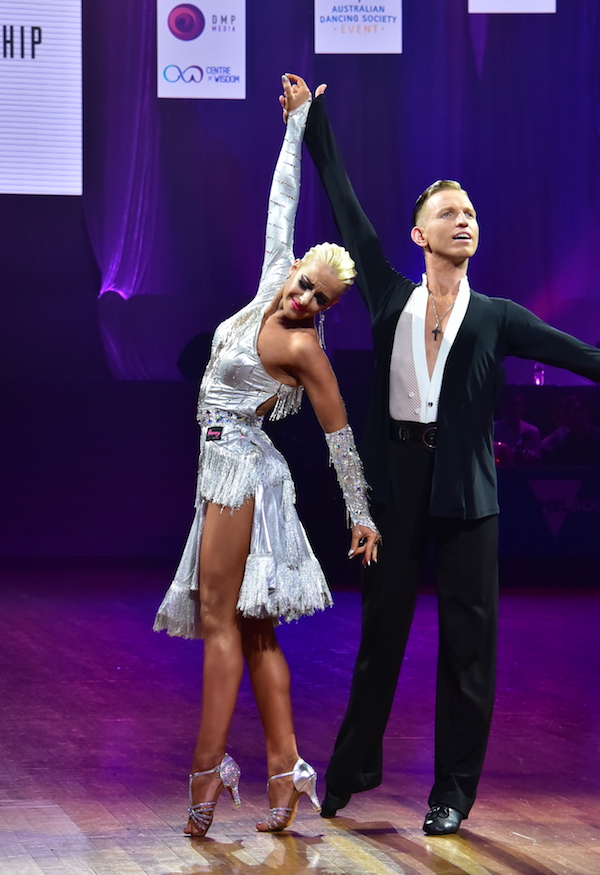 Over 1,000 competitive ballroom athletes and world-renowned dancing talents converged at the 73rd Australian DanceSport Championship on December 7-9, impressing judges and almost 7,000 visitors alike.
The three-day event saw participants of all levels and ages compete in Ballroom (Standard), Latin American and New Vogue dance styles. For some, it was their first time competing on the national stage, while for others the event determined whether they would represent Australia for the World DanceSport Championships in 2019.
Competition was fierce, the chemistry electric and tension palpable as dancers in each division battled it out in front of an expert judging panel. Brodie Barden and Lana Skrgic-de Fonseka, and Andrew Nolo and Sarlote Jakse were named as the victorious couples who will represent Australia in the 2019 Adult Standard World Championships.
Crowned the prestigious Adult Latin World Representatives were couples Justin Sharrock and Amy Sharrock, and Thabang Baloyi and Chang Wan.
In a momentous announcement, Justin and Amy Sharrock revealed they will be moving on to compete in professional divisions - meaning Brodie Barden and Lana Skrgic-de Fonseka will take their place as World Representatives.
In the Professional Divisions, Steven Grinbergs and Rachelle Plaass, and Jared Parnell and Ashley Payet will represent Australia at the 2019 World Championships for Professional Standard. Sigurdur Thor Sigurdsson and Annalisa Zoanetti, and Jarryd Byrne and Alarna Donavan Morris were selected as the nation's representatives for Professional Latin.
Australian Dancing Society Managing Director Adam Blakey said, "The judges were taken aback by the professionalism, skill and poise of all competitors this year. Selecting the Australian World Representatives is one of the most exciting, but also challenging aspects of the event. There are so many polished, hardworking and deserving couples who put their best foot forward."
"The adjudicating panel critiques every element of the performance," continued Blakey. "Strength, agility, coordination, adaptability, teamwork, grace, style and musical interpretation all play a factor in deciding who is best to represent our country - and this year they were spoiled for choice."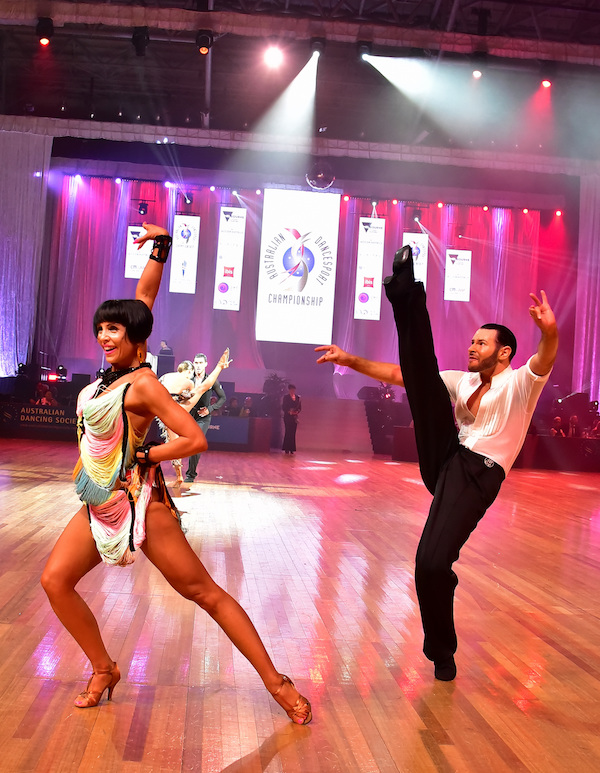 2018 marked a new chapter of inclusion and a celebration of diversity with the debut of the Australian Para Dance Competition, which welcomed four incredible West Australian athletes alongside their teachers to compete in the Waltz, Carousel and Rumba.
Visitors were treated to awe-inspiring floor shows from the world's most talented dancers, including World Latin Para Dance Champions and Pilipinas Got Talent runner-ups Julius Obero and Rhea Marqez. German superstars Pavel Zvychaynyy and Oxana Lebedew also made their Melbourne debut with a fiery demonstration that illustrated exactly why they are ranked sixth in the world for Professional Latin.
The event, which is held by the Australian Dancing Society and run under governing rules of DanceSport Australia, is not only the premier DanceSport event in Australia, but remains one of the key events on the international circuit.
For more information and a full list of winners, head to www.theaustralianchampionship.com.au. The 74th Australian DanceSport Championship will take place December 6-8, 2019.
Photo (top): Lana Skrgic-de Fonseka and Brodie Barden. Photo (left): Julius Obero and Rhea Marquez. Photo (right): Amy and Justin Sharrock. Photography by Kerrie Bourke.
---