Dancers wanted for Choreographic Labs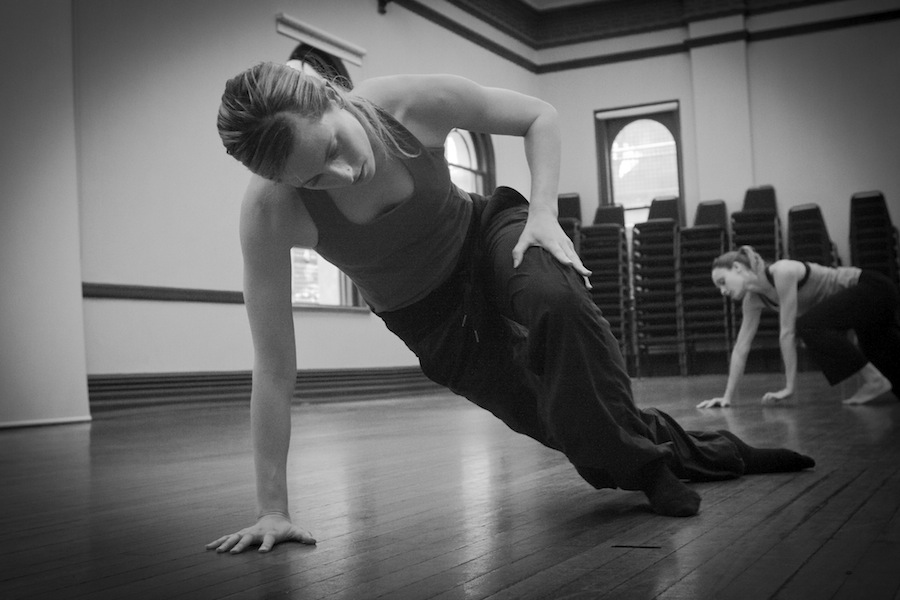 DirtyFeet, a Sydney-based non-profit organisation that supports independent dance artists and their development of new choreography, is now seeking dancers for 2013 Choreographic Labs. After selecting the choreographers who would lead this year's Choreographic Labs in January, DirtyFeet is looking for dancers to participate.
The 2013 Choreographic Lab recipients include Kirsty Fromholtz, Rob McCredie and Tanya Voges. These selected choreographers will have access to two weeks of studio space at Shopfront Theatre in Carlton, plus a mentor to offer guidance, the option of professional photographic documentation, a basic DVD documentation and a small studio sharing. All three of these choreographers need dancers to set their work on.
Choreographer Kirsty Fromholtz will be in the studio creating her new work on March 11-22 from Monday through Friday at 9 a.m. to 3 p.m. Her mentor will be Elizabeth Ryan.
"I am interested in the extensive movement vocabulary that can be generated in collaboration with dancers using an integrated approach," Fromholtz said. "During the lab we will use a simple, highly structured score, to generate movement that explores the coincidences, moments of synchronicity and discourse that occur when juxtaposing the individual and the group."
Choreographer Rob McCredie will be in the studio creating his new work on May 13-24 from Monday through Friday at 9 a.m. to 6 p.m. His mentor will be Carlee Mellow.
McCredie is developing a new dance work in which the physical movement is specific and set, creating set content and structure. Yet, within in the work dancers are able to play and make choices about timing and relationships to others. The balance of restrictions and freedom within the structure creates a metaphor for having to work within the limitations of the system around us, while learning how we can play within those limitations to find a sense of freedom for ourselves.
Choreographer Tanya Voges will be in the studio creating her new work on June 24-July 5 from Monday through Friday at 9 a.m. to 6 p.m.
Voges creates dance theatre works that are inclusive, immersive and expand the theatrical space. This DirtyFeet Choreographic Lab will provide time to explore the collaboration with projection artists Kellie O'Dempsey using William Kentridge's concept of Erasure as inspiration.
All Choreographic Labs are at Shopfront Theatre, located at 88 Carlton Parade in Carlton. Dancers are required to become DirtyFeeters (financial members) prior to the start of rehearsals. For more information, visit www.dirtyfeet.com.au.
Please email anthea@dirtyfeet.com.au by Monday, February 18 to register interest for one or more of these projects.
Photo: Dancer Brianna Kell participating in a 2012 DirtyFeet Residency. Photo by Pia Moore, courtesy of DirtyFeet.