Dancenorth helped open #GC2018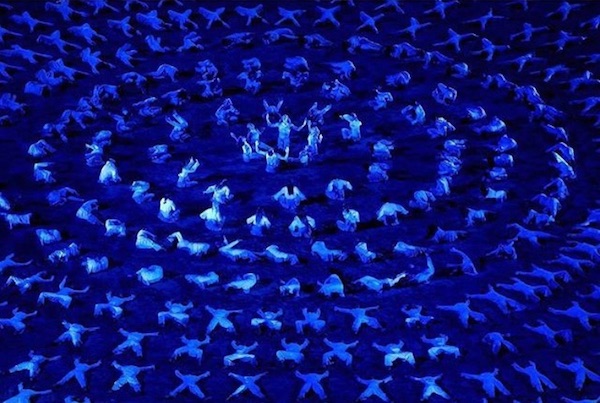 Viewed by a global television audience of up to 1.5 billion, the Gold Coast 2018 Commonwealth Games Opening Ceremony was the biggest celebration the Gold Coast and Queensland had ever seen.
In November 2017, GOLDOC Chairman Peter Beattie AC announced Dancenorth's Artistic Director Kyle Page as a Segment Director of the Opening Ceremony. Page and Dancenorth's Associate Artistic Director Amber Haines developed the work HOME, which touches on the ethos of freedom, innocence, diversity and optimism.
When speaking about the creative conception of the work, Page commented, "Life on earth is a multitude of diversity exploded forth from stars – HOME celebrates the rich, intrinsic tapestry of humanity that share this uniquely hospitable planet. We are all intimately connected, both to each other and to nature... We all breath the same air - as Migaloo."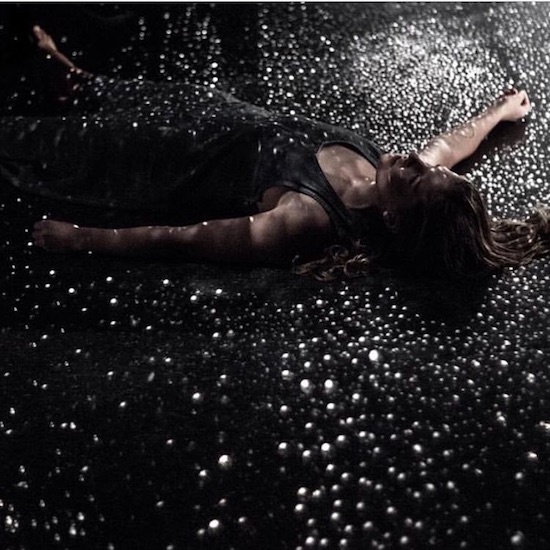 "We have a responsibility to future generations, our children, to look after our Home, to leave it in a better place than when we arrived," Page continued. "Our children are the future custodians of this planet and they bring with them fresh perspective, playfulness, insight and wonder. It is their curiosity, creativity and sense of adventure that will lead us to answer the most pressing questions of our time."
During the development process Page and Haines worked closely with GC2018 Project and Artistic Director David Zolkwer.
Minister of the Arts, the Honourable Leanne Enoch, said the work of Queensland visual artists added an additional wow factor to the Commonwealth Games Opening Ceremony.
"It's fantastic to see the arts take its place alongside sport as a major drawcard for visitors as we celebrate the Gold Coast 2018 Commonwealth Games," Minister Enoch said. "Staging an event of this scale has provided our local creative community with not only the chance to tell and celebrate our local stories but also has provided the wonderful opportunity to share skills and develop their practice."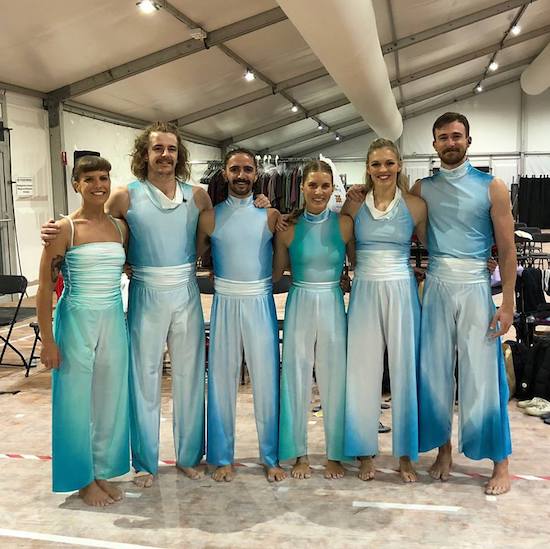 "Festival 2018 will leave a lasting legacy for the Queensland arts and cultural sector in a program spanning theatre, music, visual arts, street performance, music, dance, circus, film and more," Enoch conluded.
Accolades for Dancenorth include receiving the 2017 Sidney Myer Group Award, an Australian Dance Award (Best Community Dance Award), a Greenroom Award (Best Ensemble If_Was_) and two Helpmann awards for the MFI Commissioned work Attractor (Best Dance Production and Best Choreography in a Ballet, Dance or Physical Theatre Production).
In addition to the Opening Ceremony success, Dancenorth also premiered new work SURGE as part of Festival 2018, the arts and cultural program of the Gold Coast 2018 Commonwealth Games (GC2018). Specially commissioned for the Roundabout Stage, SURGE combines high-powered choreography by Gabrielle Nankivell, the athleticism of five dancers, and a dramatic soundtrack by Luke Smiles / motion laboratories.
Festival 2018 Gold Coast Co-Creative Director Yaron Lifschitz said he expects SURGE will attract both critical and popular acclaim.
"SURGE is by far one of the most exciting choreographic works and Dancenorth is certainly one of the most exciting contemporary dance companies in the country at the moment," Lifschitz said. "The work is thrilling in the way it combines the energy of sport and the beauty of dance, and that gives SURGE broad appeal."
Acclaimed guest choreographer Gabrielle Nankivell – who spent a decade working in Europe before returning to Australia to collaborate with the likes of Sydney Dance Company and Australian Dance Theatre – said SURGE explores our relationship with nature.
"From the beginning of time, humans have been mesmerised by the forces of nature; the hypnotic paradox of beauty and violence that rages within the elements. In SURGE I wanted to explore physically, instinctively and subconsciously – how we as humans respond to the tension and euphoria of natural energy," explained Nankivell.
Keep up with Dancenorth at www.dancenorth.com.au.
Photos: Dancers backstage and performing during the 2018 Commonwealth Games Opening Ceremony on the Gold Coast. Photos by: Cameron Spencer (top), Amber Haines (left) and Georgia Rudd (right).
---