Dancenorth evolves and looks forward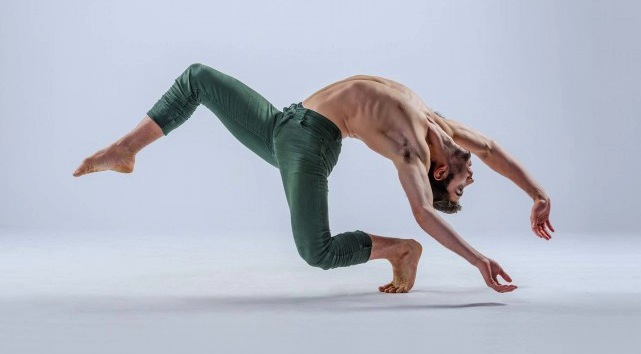 Kyle Page, the new Artistic Executive
 of Dancenorth in regional Queensland, has finally arrived in Townsville and has begun to settle into his new role. Since his arrival, the company held auditions for dancers, announced its new ensemble, piloted its first apprenticeship program and hinted at upcoming performances.
After receiving 90 applications from interested dancers around the globe, Page invited 27 to attend auditions in Brisbane and Melbourne. "With great delight", Page announced the chosen ensemble members: Harrison Hall, Amber Haines, Jenni Large and Ashley McLellan.
In addition, Page announced that Dancenorth has welcomed Mason Kelly to join the ensemble as its first apprentice. Kelly was originally scheduled to return to the New Zealand School of Dance for his third year but will now join Page in Townsville.
"After being blown away by his talent and professionalism, I invited Mason to join us in this new position… He is an extraordinary talent and to have snapped him up at this pivotal stage in his career is incredibly exciting," Page wrote in his recent Dancenorth blog post.
This year, the company will present six performance seasons, tour regionally, and premiere new works by Page, Amber Haines, Lisa Wilson, Alisdair Macindoe, Jane Pirani and Gavin Webber. Professor Cheryl Stock, one of Page's artistic advisors, will also direct a major site-specific community work titled Twilight. Plus, one world premiere will be presented at the 2015 OzAsia Festival.
"This is a bold and ambitious year for Dancenorth, and one that will see us presenting a far greater selection of work, both nationally and internationally, than ever before," Page wrote.
For more information on North Queensland's contemporary dance company, visit http://dancenorth.com.au. To learn more about Kyle Page, see this article interviewing him in Dance Informa's February edition: www.danceinforma.com/magazine/2015/02/logistics-lycra-kyle-page-dancenorth.
Photo: Dancenorth's first dancer in its pilot apprenticeship program, Mason Kelly. Photo courtesy of New Zealand School of Dance and Stephen A'Court