Dancenorth announces upcoming shows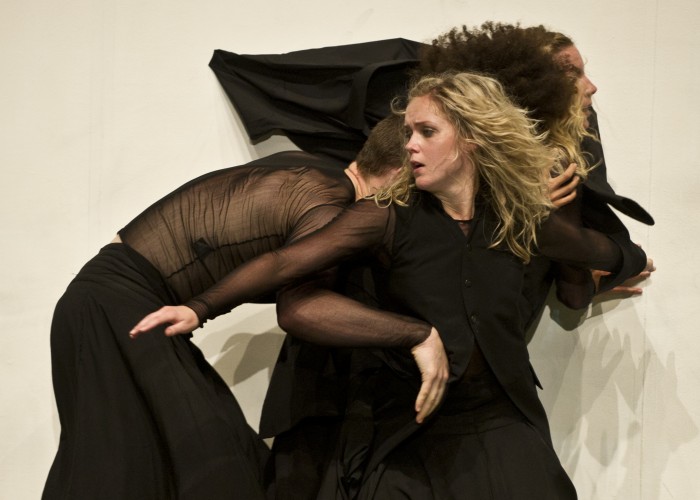 For the first part of 2013, Dancenorth will present two official performances, Triple Bill in March as part of the Queensland Coastal tour and MASS in Townsville in April. Further touring engagements will be revealed as the year progresses.
The Arts Centre Gold Coast presents Dancenorth in Triple Bill as part of its 2013 subscription season on Wednesday, 20 March at 7:30 p.m. Triple Bill features three highly physical works created by Dancenorth's Artistic Director Raewyn Hill, with each piece sharing a common expression of community.
The first piece, Black Crows, identifies with soldiers in battle and the loved ones left at home. The second piece, A Fall From Grace, inspired by Lucas Cranach's painting The Three Graces, negotiates the fine balance between the masculine and feminine.
Thirdly, Fugue, a powerful work set to Maurice Ravel's "Bolero," draws inspiration from Strasbourg's dancing plague of 1518, where men and women danced for days, some even to their death.
Each segment of Triple Bill will last about 20 minutes with brief intervals between every piece.
In April, Dancenorth will perform MASS in Townsville, an explosive dance production that was recently presented at Brisbane Festival 2012. The work tests the mettle of personal relationships when communities are sieged with intense experiences such as natural disasters.
Created in 2011 by Hill after an unprecedented year of natural disasters in Queensland and abroad, MASS is profound yet playful. With dancers scaling walls, the performance looks at multiple meanings of mass and showcases the extraordinary talents of the dancers. The production features the work of two acclaimed Spanish talents, composer Mika Luna and Mariona Omedes, who designed the intriguing digital imagery. MASS chronicles the rollercoaster ride to recovery with brutal honesty and painfully beautiful choreography.
Outside of these two performances, Dancenorth will begin 2013 by welcoming Alice Hinde and former company dancer Kate Harman to the Dancenorth studio. During a two-week residency, the two dancers will continue developing a new work that they began in Frieburg, Germany.
In late January, Hill will also be traveling to Paris for two weeks to create a new solo for dancer Frances Herve, who will join the company for it's main project for 2013. This is a continuation of Herve's residency at Cite Internationale des Arts in Paris in 2011.
For more information on Dancenorth's 2013 season, visit dancenorth.com.au.
Dancenorth's Community and Education team will also be embarking on an extensive regional tour in February. The team will continue partnerships in Townsville with the Flexible Learning Centre and local dance leaders Kith and Kin.
Photo: Dancenorth performing MASS, choreographed by Artistic Director Raewyn Hill. Photo courtesy of Dancenorth.