Dancenorth announces performances across Australia.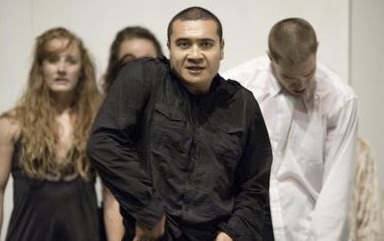 Over the past two years, under the artistic directorship of Raewyn Hill, Dancenorth has toured to New York and Macau, created two new full-length main stage works, and two Double Bill seasons, built their education and community engagement programs and developed touring opportunities for 2012.
"We have worked hard to renew the repertoire and to really engage with the community here in Townsville. But this year we will concentrate on showcasing the physicality of our unique repertoire on a regional and national stage, this is the year we have been preparing for," said Hill.
Dancenorth has dedicated time to creating a world-class repertoire in response to the local cultural environment of regional Australia, entitled MASS.
"MASS was created in response to natural disasters reflecting situations where community manifests and dissipates, and how people come to rely on each other, joined by an invisible force, creating a spontaneous connection that may have not otherwise existed," explained Hill.
Following the successful premiere season in 2011, Dancenorth will begin an east coast Queensland tour of MASS to Cairns, Mackay, Townsville and the Gold Coast Arts Centre and at the Brisbane Festival later in the year. Dancenorth will also take a trip west to Mount Isa with the successful community engagement initiative small dances//big stories, and to showcase photography exhibitions artVsport and GRACE.
Hill is currently working on new works including Bolero (working title), a 20-minute work which will be performed as part of the Australian Ballet's 50th anniversary celebrations at the State Theatre, Melbourne.
In July international guest choreographer Stijn Celis will work with Raewyn in Townsville to create a new Double Bill which will premier in Townsville before touring to Cairns Festival.
Dancenorth will reignite their relationship with The Australian Festival of Chamber Music. Raewyn will create a new work for the Townsville based Festival, the largest of its kind in the southern hemisphere.
Dancenorth will also continue their commitment to providing high quality and valuable community and education projects through an extensive program called Dancenorth Connects 2012.