CoreDance presents spring season in NYC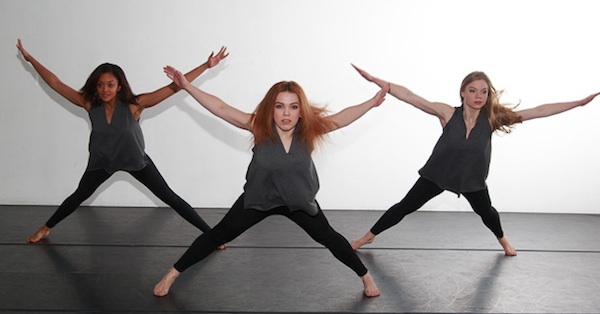 CoreDance Contemporary, an Australian modern dance company residing in New York City, will present Thresholds of Being, a diverse program of modern dance, on Friday and Saturday, April 18 and 19 at 8 p.m. at The Actors Fund Arts Center in Brooklyn, New York.
The program opens with Of Loss: Grief's Transitions in its NYC premiere. Developed through collaboration with Australian composer Andrea Breen, it is an exploration of the seven stages we as human beings go through when dealing with a grief situation. A multifaceted response to loss, particularly to the loss of someone or something to which a bond was formed, grief has emotional, physical, cognitive, behavioral, social, spiritual and philosophical dimensions. In essence, grief is reactive.
Also on the program is A Woman's Work, which is an exploration in the narrative of the role of the upper middle class housewife in the 1950s.
Collaborators for the evening include photographer Eric Bandiero and costume designer Dawn Klein. Dancers include Kate Bishop, Rose Buis, Maddison Clay, Julie DeGregorio and Jessica Nolan.
Tickets to the performances are $15 each and are available online at thresholdsofbeing.brownpapertickets.com or at the door. The Actors Fund Arts Center is located at 160 Schermerhorn Street in Brooklyn, near the Hoyt Street/Schermerhorn Street A/C/G Subway Stop.
CoreDance Contemporary is an Australian modern dance company residing in New York City. CDC's objective is to investigate choreographically, different and oft time's contradictory movement vocabulary through the physicality of one's kinetics, and to explore the realization of this physicality as it takes form in the space. The company is comprised of five female dance artists who bring different cultural and dance backgrounds to the fore. CoreDance has presented work at Alvin Ailey, Steps on Broadway, DANY Studios, PMT, Dixon Place, White Wave, Triskelion Arts and Green Space.
Australian choreographer Rebecca McCormac founded CoreDance Contemporary in 2011. A graduate of the acclaimed Western Australian Academy of Performing Arts, she was also a member of LINK Dancer's Company and in 2006, obtained her Honours Degree. McCormac toured to Europe before eventually settling in New York in 2008 to work with Barry Blumenfeld and Ellen Stokes-Shadle. McCormac is a registered teacher of The Royal Academy of Dance and is currently a teaching artist in and around the New York Tri-state area. McCormac has held residency at Presbyterian Ladies College in Perth, Western Australia and travels between Australia and New York choreographing and teaching master classes. She has an interdisciplinary approach to her work drawing ideas both contextually and visually to create work that is engaging for herself and her audience.
For more information, visit www.facebook.com/CoreDanceContemporary.
Photo courtesy of CoreDance Contemporary.