'Common Anomalies' bound for Riverside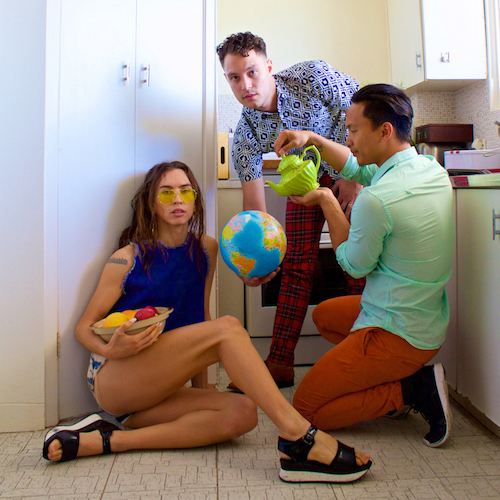 FORM Dance Projects and Riverside Theatres will present an exciting triple bill of contemporary dance performances by young artists in Common Anomalies from November 2-4.
Vastly different in style, the three works will explore each of the performer's unique personal histories. The performances adapt breakdance, visual art, contemporary techniques, vogue and folklore styles in dynamic vignettes.
The common thread between the pieces is the anomalies of each artist – the fusing of things rarely seen together, to create something unique and personal for each.
Common Anomalies includes Bhenji Ra's Pink Ranger with a Martha Graham effect, which will explore the feminine body in popular culture, modern dance and the ballroom scene; Imanuel Dado's What We Don't See, which will attempt to journalise some of his questions about life decisions; and Carl Sciberras' Ġbejniet, an ode to a soup recipe by his nan, used as a metaphor to explore mixed race heritage.
Sciberras said, "Myself, Imanuel and Bhenji all hail from families with diverse Asian and European backgrounds. Our ancestry, our experiences and our communities directly impact our decisions, our views and our approaches to making. Although we are very different artists working in different ways, these solos are all personal expressions. This program is an important and exciting venture for us and we're excited to share it with audiences."
Performances will be at 8 p.m. on November 2-4 at Riverside Theatres, at the corner of Church and Market Streets, Parramatta. Tickets are $35 for adults and $28 for concessions. Book tickets by calling (02) 8839 3399 or by visiting www.riversideparramatta.com.au.
Photo courtesy of FORM Dance Projects.
---