Cole Porter's 'Anything Goes' returns in 2015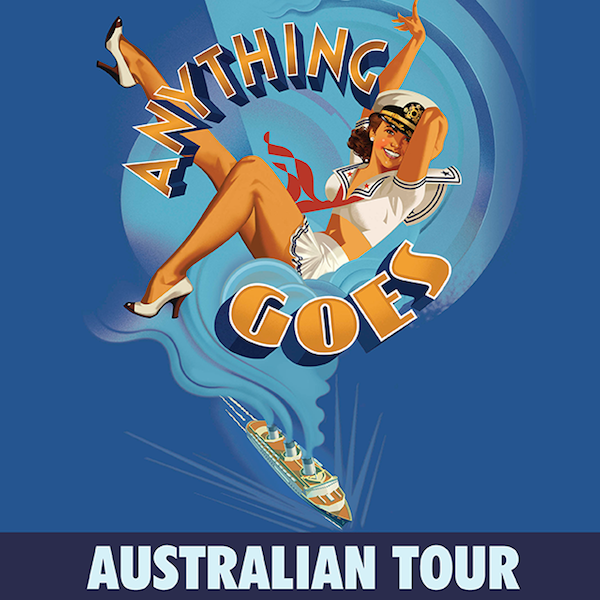 Leading Australian theatre producer John Frost and Opera Australia Artistic Director Lyndon Terracini announced in August that they will present a new production of Cole Porter's smash-hit musical comedy Anything Goes next year.
Winner of three Tony Awards, including Best Musical Revival and Choreography during its most recent Broadway revival, Anything Goes is a stunning nautical favourite. Directed by Dean Bryant and choreographed by Andrew Hallsworth, this brand new Australian production will dock in Melbourne, Brisbane and Sydney in 2015.
"Anything Goes is a shining example of classic musical theatre, complete with amazing tap numbers, hilarious jokes, unlikely happy endings and of course, wonderful songs," said Lyndon Terracini and John Frost. "After the overwhelming success of Rodgers and Hammerstein's South Pacific and The King and I, a revival of Anything Goes featuring the dazzling music of Cole Porter seemed the obvious choice. Since its Broadway premiere, it has become one of the best loved and most revived musicals of all time."
Joining Bryant and Hallsworth on the creative team will be musical director Peter Casey, set and costume designer Dale Ferguson, lighting designer Matt Scott and sound designer Michael Waters. And now, as of last month's announcement, audiences can get excited for the cast members too.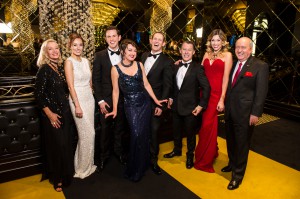 Multi-award winning and internationally esteemed Caroline O'Connor and the critically acclaimed and hilarious Todd McKenney will be joined at sea by Carmen Duncan, Alex Rathgeber, Wayne Scott Kermond, Claire Lyon, Debora Krizak and Australia's most popular talkback presenter, Alan Jones.
For decades, Anything Goes has captivated millions with its delightful story of madcap antics aboard the SS American. When the ocean liner embarks from New York to London, etiquette and convention get tossed out the portholes as two unlikely pairs set off on the course to find true love… proving that sometimes destiny needs a little help from a crew of singing sailors, an exotic disguise and some good old-fashioned blackmail.
For more information on this saucy and splendid new production of Anything Goes, visit www.anythinggoesmusical.com.au.
The musical opens in Melbourne at the Princess Theatre on May 31, 2015. Then the production will head to Brisbane's Lyric Theatre at QPAC from July 28, 2015, and the Sydney Opera House from September 8, 2015. Tickets are now on sale!
Photo: The recently-announced Anything Goes cast, including Caroline O'Connor, Todd McKenney, Carmen Duncan, Alex Rathgeber, Wayne Scott Kermond, Claire Lyon, Debora Krizak and Alan Jones. Photo courtesy of Anything Goes.