Claire Edwardes and Richard Cilli unite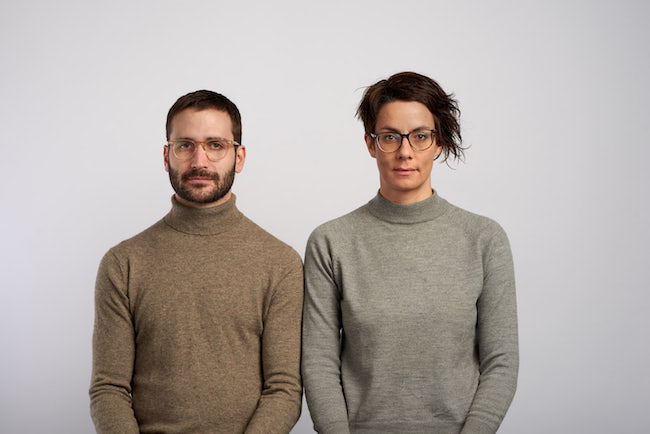 Three time APRA Art Music Award-winning percussionist Claire Edwardes and Helpmann Award-winning dancer Richard Cilli will unite in the hauntingly hypnotic dance and music work Recital at Riverside Theatres from 28 February to 2 March.
Presented by FORM Dance Projects, a dancer and percussionist come together in this strange, mesmerising double act about how movement sounds and how sound moves.
Set in the orthodox world of a music and dance recital, the ambiguous relationship between the two performers intensifies; the outcomes are impressive, disturbing and wildly ecstatic.
Recital brings together Edwardes and Cilli's distinct virtuosic talents in this collaboration directed by acclaimed choreographer Gideon Obarzanek (founder of Chunky Move), with composition and sound design by Australia's leading electro-pop composer, Paul Mac.
Edwardes said, "Several years in the making, we can't wait to bring Recital to Sydney audiences. For me, our show is about rhythm and form investigated in all its visceral ways, through the lens of dance and percussion. It has been a challenging yet satisfying process learning how to move with Richard under Gideon's direction, one which has pushed my previously honed talents as a concert percussionist to new heights."
Cilli said, "This is a fascinating work where the lines between music and dance are blurred. We have worked on moving in phase and in polyrhythms; it takes a lot of focus and listening to move in such a refined way, but the effect is really powerful, and strangely hypnotic."
To book tickets, which cost $35 for adults and $28 concession, go to www.Form.org.au/Recital or call the Box Office at (02) 8839 3399.
Photo: Richard Cilli and Claire Edwardes for Recital. Photo by Ross Coulter.
---