Cirque du Soleil's 'Totem' arrives in Adelaide!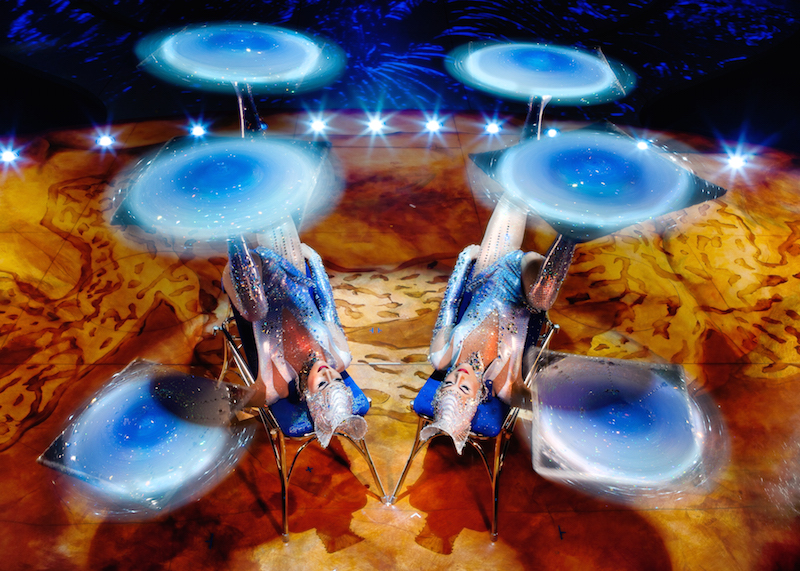 After opening in Sydney last year and then touring to Melbourne and Brisbane, Cirque du Soleil's Totem has officially arrived in Adelaide. A fascinating journey into the evolution of mankind, Totem is an uplifting array of athleticism, comedy, heartfelt emotions and surprising visual effects.
Written and directed by multidisciplinary artist Robert Lepage, Totem traces the intriguing journey of the human species as laid out by science, from its original amphibian state to its ultimate desire to fly. The characters evolve on a stage that evokes a giant turtle, the symbol of origin in many ancient civilizations.
Adelaide audiences can now see this show at The Plateau in Tampawardli (West Terrace) through July 12, as Cirque du Soleil has added a week of performances due to strong demand.
To see these 45 performers in action and to learn firsthand what all the fuss is about, book tickets at www.cirquedusoleil.com/totem. Since its world premiere in 2010, more than three million people across 25 cities worldwide have been mesmerized by the intimacy and beauty of Totem, winner of the 2013 Drama Desk Award for Unique Theatrical Experience.
After its shows in Adelaide, Totem will conclude its tour with a visit to Perth's Belmont Racecourse, set to open July 31.
To see Dance Informa's review of Totem's Sydney premiere, go to www.danceinforma.com/magazine/2014/11/cirque-du-soleil-totem.
To read about Totem's hoop dancer Eric Hernandez, check out this article from the October 2014 edition.
Photo: Performers in Totem under the Cirque du Soleil signature blue-and-yellow big top. Photo courtesy of Cirque du Soleil.