Certify in AcroDance with trusted syllabus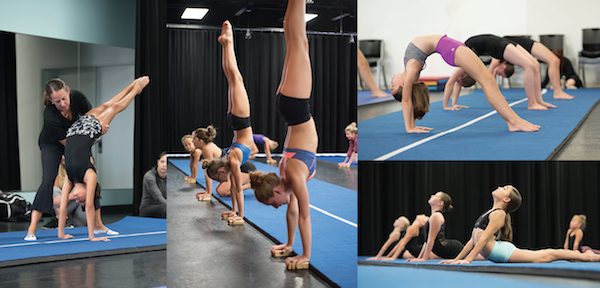 The Acrobatic Arts syllabus is based on safe and effective progressions with proven results in five divisions of AcroDance: Flexibility, Strength, Balancing, Limbering and Tumbling. Dance Teachers and Studio Owners are invited to take a Certification Course when Acrobatic Arts comes to Australia in January. See Brisbane and Sydney tour dates listed below.
Courses teach simple, thoughtful progressions that take the beginner preschool level dancer from log rolls and summersaults to the advanced dancer tumbling effortlessly across the stage.
Acrobatic Arts Founder Mandy Yip says, "AcroDance is a fast growing discipline worldwide. It has applications in its own genre but also in jazz and contemporary. Our syllabus prepares teachers for this popular discipline with spotting skills, basic anatomy, lesson planning, partner lifts, skill progressions and variations, as well as continuous updates for new course materials."
"This certification is a great addition to your resume and a must to keep up with the growing trend of acrobatics in dance," Yip adds.
For more information or to register for one of the courses below, visit www.acrobaticarts.com.
MODULE ONE
Jan. 8-9, Brisbane
Jan. 15-16, Sydney
Jan. 17-18, Sydney
MODULE TWO
Jan. 11-12, Brisbane
Jan. 21-22, Sydney
AERIAL & BACKHANDSPRING WORKSHOPS
Jan. 10, Brisbane
Jan. 19, Sydney
CONTORTION WORKSHOPS
Jan. 10, Brisbane
Jan. 19, Sydney
---