Captivating Youth Dance Performances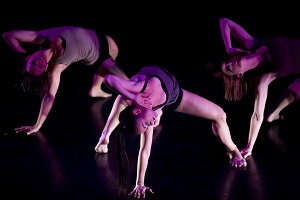 As part of Australian Youth Dance Festival 2012, audiences can enjoy two performances: Shades Of Us and Dance To Discover.
Shades Of Us is a newly created large-scale dance installation led by Artistic Director Rowan Marchingo. The piece will reflect and enhance the spirit of Mt Penang Gardens, featuring the work of seven leading choreographers and over 150 young dancers from around the country.
Dance To Discover will showcase ten youth dance companies and groups from across Australia, performing a breathtaking mix of hip hop, contemporary, Indigenous dance and physical theatre.
Shades Of Us
Mt Penang Gardens
Saturday 14 April, 5pm
All Tickets $10
Dance To Discover
Laycock Street Theatre
Wednesday 11 April, 7:30pm
Adult $35 – Concession $28 – Groups 10+ $25
Performance Package – See both shows
Adult $40 – Concession $32
PERFORMANCE BOOKINGS
02 4323 3233
Photo: youMove Dance Company. Photo by Wendy McDougall