Capezio Mornington plans Warehouse Sale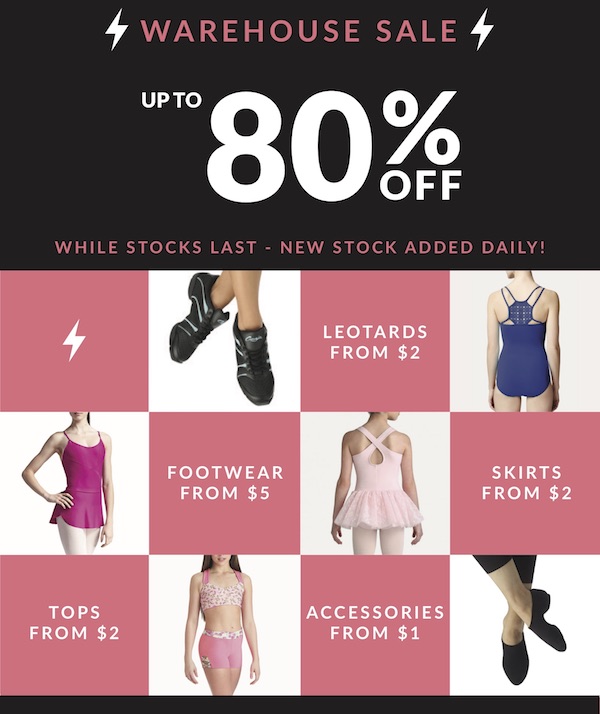 Melbourne dancers, get ready to shop till you drop! Capezio Mornington has announced a HUGE Warehouse Sale from 10 a.m. to 3 p.m. on Saturday and Sunday, October 13 and 14!
"This is going to be a really great clearance of excellent apparel, footwear and accessories!" gushed Capezio Australia's Marketing & Design Assistant Eva Elleman.
Capezio Mornington — located at 12 -14 Milgate Drive, Mornington, Victoria — will have items up to 80 percent off!
Leotards, tops and skirts will be available from $2. Dance footwear will be priced as low as $5. Accessories will begin at $1.
Note that the sale only lasts as long as the stock is available. New stock is added daily!
For more information on Capezio Australia, visit www.capezioaustralia.com.
---