Burlesque dance show coming to Melbourne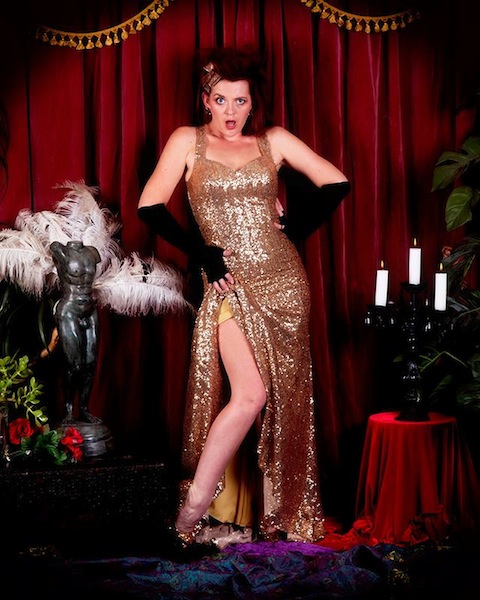 After last year's phenomenal season, Miss Friby will return to Revolt Artspace in Kensington to put on Two Pound Parlour, a bizarre dance spectacle.
The show is the most recent in a long line of collaborations between Melbourne band Rapskallion and Vaudeville raconteur Miss Friby. Set in a post-apocalyptic Vegas, Miss Friby explores her eclectic history of dance, vaudeville and burlesque acts in a tornado of sequins and exotic glamour. This spectacle promises clever choreography, witty interludes and the most diverse assortment of dance cabaret this side of town.
Miss Friby director, Elizabeth Dawson-smith, draws upon her dance background and current studies into nineteenth century burlesque to create shows that not only offer comical parody but also encourage the technical skills of her highly trained performers. Two Pound Parlour offers traditional burlesque, which negates striptease.
Revolt Artspace will be hosting Two Pound Parlour in the main bar, offering an elaborate cabaret setting and an illustrious stage featuring five performance areas, to guarantee an immersive theatrical experience.
For more information on Two Pound Parlour, click here. The show will be presented at Revolt Artspace, located at 12 Elizabeth St. in Kensington, on 10th-14th July.
Photo: Elizabeth Dawson-smith as Miss Friby in Two Pound Parlour. Photo by Mark Hillyer Photography.