Bundanon celebrates its 25th anniversary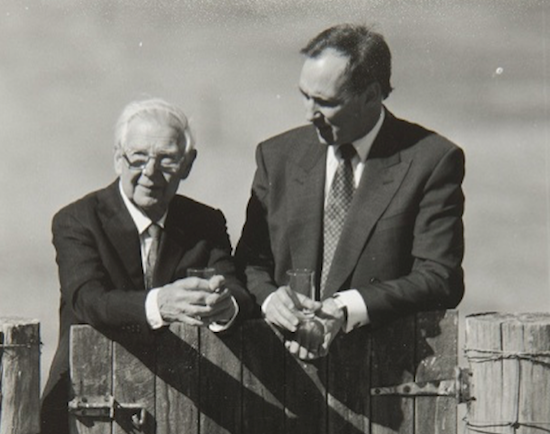 Bundanon, a unique place for Australian art, celebrates its 25th anniversary this year. Gifted to the Australian people in 1993 by Arthur and Yvonne Boyd, the Bundanon property is located on 1,100 hectares of bush and park land overlooking the Shoalhaven River, near Nowra. The company's mission is to operate the property (which includes the Bundanon Homestead site and the Riversdale site) as a centre for creative arts and education, to support scientific research and to maintain a working farm.
Bundanon's residency program is especially well known. Now the largest of its kind in the country, the Artist-in-Residence (AIR) program is for dancers, performers, visual artists, writers, musicians and scholars. In 2018, it will provide creative time and space for around 350 artists. This has increased tenfold since the early years of the Trust and enabled artists from 34 countries to experience Australia.
The 5,000 artists who have spent time in residence at Bundanon span all art forms ensuring that the property is embedded into the country's cultural narrative, and that an invitation to Bundanon AIR has developed into an essential career milestone.
The 2018 AIR program will see choreographer Lucy Guerin in residence. Other participants include novelist Rosalie Ham (The Dressmaker), musicians Jane Sheldon, William Barton, Meg Cohen and Sydney Symphony Fellows, performers Julie-Anne Long and the Samaya Wives, Moogahlin Performing Art Company, Sydney Symphony Orchestra, Playwriting Australia's Indigenous Playwrights Retreat, and visual artists Lyndal Jones, Cissi Tsang and Todd Fuller.
The Trust has international partnerships with The Africa Centre, the Embassy of France in Australia, and Red Gate Gallery in Beijing, as well as a significant number of Australian partnerships designed to support individuals in the residency program, such as the Meroogal Art Prize, Red Room Poetry and the William Fletcher Foundation. Other regular partners in the performing arts are Critical Path (choreography), Australian Theatre for Young People, Performance Space, Art Centre Melbourne, Australian Theatre for Young People, and Playwriting Australia.
For more information, visit www.bundanon.com.au.
Photo: Arthur Boyd and Paul Keating at the gate to Bundanon. Photo courtesy of Bundanon Trust.
---