Brissenden named Hall of Fame Recipient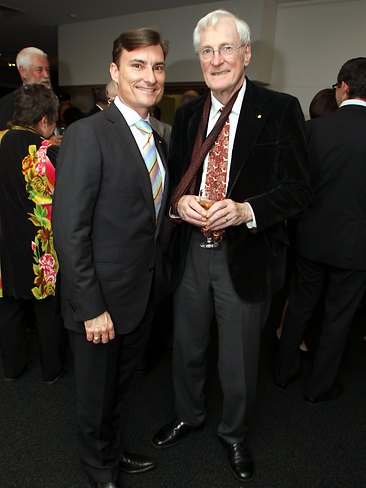 Dr Alan Brissenden AM will be inducted into the Australian Dance Awards Hall of Fame at the upcoming 2013 Australian Dance Awards by Robyn Archer and David McAllister in recognition of his distinguished services to the dance profession.
Dr Alan Brissenden has had an enormous impact on how we view dance, with an extraordinary 60 years of dance criticism and scholarly writings. His acute perceptions, developed through an eager engagement with dance and all the other performing arts, have provided insightful reflections and commentaries on Australia's constantly changing dance landscape.
Brissenden's contribution to dance is incalculable and reflects his passion for the art form and its artists.
Brissenden's career started after he studied at the University of Sydney and completed his doctoral research at University College in London. He served for 50 years at the University of Adelaide, first as a lecturer, then Chair of the English Department and finally as an Honorary Visiting Research Fellow, all the while producing an outstanding record of literary achievements.
A world-renowned Shakespearean scholar, notably on the importance of dance in Shakespeare's works, Brissenden has demonstrated a lifelong commitment to the arts by serving on the Adelaide Festival Board, the ABC Advisory Committee and as a contributing member of the Ausdance network for decades. Amongst many other awards and honours, he was made a Member of the Order of Australia (AM) for his services to the arts in 1996.
In the dance field, we often forget those who have not danced themselves but have spent a lifetime of intellectual endeavour in the service of dance. This is a shame since these individuals are fundamental to dance's ecology. Brissenden is no exception. His impact on the Australian dance world has been deeply significant.
When he is inducted into the Hall of Fame, Brissenden will join previous recipients such as Keith Bain OAM, Ross Stretton, Colin Peasley OAM and Graeme Murphy.
And it is timely that in 2013 Dr Brissenden is inducted into the exclusive Hall of Fame — the 14th such honour awarded in Australia at the Australian Dance Awards.
The 2013 Australian Dance Awards will be presented by Harlequin Floors with Ausdance ACT for the Ausdance network and dance lovers across Australia. The event will be held on Monday, August 5 at 7:30 p.m. at The Playhouse at Canberra Theatre. Tickets are available through Canberra Ticketing. To book, call 02 6275 2700 or visit www.canberratheatrecentre.com.au.
Photo: David McAllister, Artistic Director of The Australian Ballet, with Dr Alan Brissenden AM. Photo courtesy of the Australian Dance Awards.