Brisbane Eisteddfod to showcase QLD talent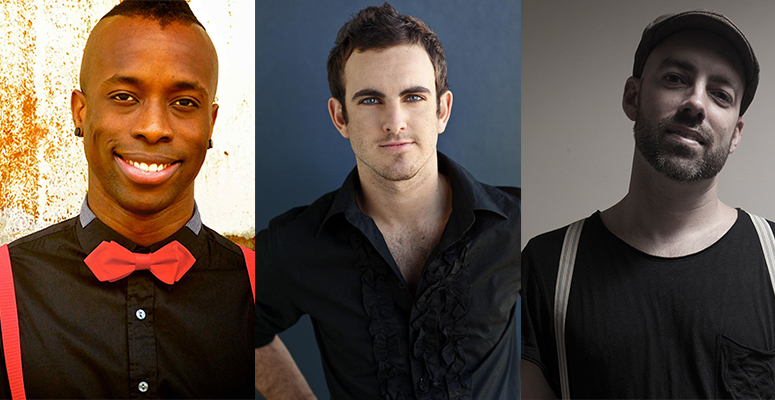 Queensland's biggest performing arts competition gets underway this week with more than 4,000 competitors taking part in The Brisbane Eisteddfod's opening Dance Groups event.
Celebrating 117 years in 2013, The Brisbane Eisteddfod is Queensland's longest running competition for aspiring performers, with a star-studded alumni that includes Australia's favourite dancer Jack Chambers, leading lady of musical theatre Julie Goodwin (Annie, The Phantom of the Opera) and AFI Award winning actor Gyton Grantley (House Husbands, Underbelly).
This year's Dance Groups event will see troupes from as far away as Melbourne and Bundaberg travel to Brisbane for the six competition days, held over two weekends this month at the Edmund Rice Performing Arts Centre in South Brisbane.
Competitors aged six and above will compete in a range of genres, including hip-hop, classical, jazz, contemporary, musical theatre and contemporary indigenous.
"Since the late 1800s, the Brisbane Eisteddfod has contributed to the cultural landscape of Australia by nurturing young performing artists to develop their careers in a professional, supportive and competitive environment," said Brisbane Eisteddfod Dance Groups convenor Lyn Pond.
"This will be my 20th year working on the Eisteddfod, and I'm delighted that it remains a calendar highlight for so many Queensland families and interstate visitors.
"For the competitors, it's a wonderful opportunity for exposure to other dance studios' ideas and styles, and for appraisal and advice from industry professionals. For the general public, it's an opportunity to see some of Australia's future stars at the beginning of their careers."
Her Excellency Penelope Wensley AC, Patron of The Brisbane Eisteddfod, commended the Management Committee of volunteers on their tremendous efforts.
She said, "As the longest running and biggest performing arts competition in Queensland, The Brisbane Eisteddfod occupies a very special place in this constellation of competitions. I extend my good wishes to all participants and wish them every success in the various competitions, as I wish all who attend, every enjoyment from seeing and listening to their lively, engaging performances."
The Brisbane Eisteddfod Dance Groups event runs Friday 17 – Sunday 19 May, and Friday 24 – Sunday 26 May at The Edmund Rice Performing Arts Centre at St Laurence's College in South Brisbane.
Also, as part of this year's event, The Brisbane Eisteddfod will host an exclusive masterclass series for emerging dancers, with four 90-minute masterclasses lead by acclaimed dancers Loredo Malcolm, Simon Lind and Jesse Rasmussen over two days at the arts centre. The masterclasses cover a range of genres, including commercial dance, musical theatre, contemporary and hip-hop.
Loredo Malcolm, a So You Think You Can Dance finalist and cast member of recent national tours of major musicals Hairspray, Chicago and The Lion King, will lead a contemporary masterclass on Friday 24 May. Also that day, Project Moda co-founder Simon Lind, who choreographs regularly for Kelly Rowland, Brian McFadden and Delta Goodrem, will run both a commercial dance and musical theatre masterclass.
Finally, Australia's Jesse Rasmussen, past recipient of the Showcase Dance Championships' Australian Dancer of the Year Award, will lead a hip-hop masterclass on Sunday 26 May.
Masterclass places are strictly limited and free for all Brisbane Eisteddfod Dance Groups participants. General public participants pay $16.50 for one masterclass and $10 for each additional class.
Tickets for all sections of the Brisbane Eisteddfod Dance Groups event are available for purchase at the venue. For more information on competition schedules and masterclasses, visit brisbaneeisteddfod.org.au.
In total, The Brisbane Eisteddfod 2013 runs May through September with additional competition events in Piano & Instrumental, Vocal, Dance Solos, Speech & Drama and Choral.
Photo: From left, Loredo Malcolm, Jesse Rasmussen and Simon Lind will lead masterclasses at The Brisbane Eisteddfod on 24 – 26 May. Photos courtesy of Brisbane Eisteddfod 2013.