Brisbane Contemporary Dance Intensive '13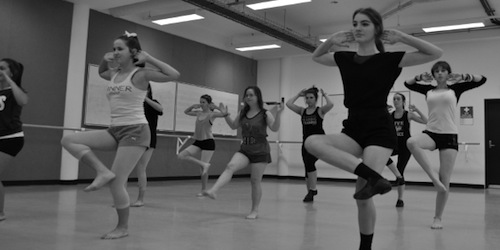 Expressions Dance Company General Manager Libby Lincoln has announced a "season" change to the company's anticipated second 2013 weeklong Brisbane Contemporary Dance Intensive (BCDI).
"Through the BCDI, we aim to deliver Australia's best contemporary dance intensive for emerging dancers," Lincoln said. "The second intensive for 2013 was due to be in winter however we are moving it now to spring. Our dancers are among the best in the country, and with the full EDC Company on tour interstate and overseas for much of May to August this year, we have decided to shift the winter BCDI to September (spring time) to allow the dancers to take part."
"It would be a great shame if they were unable to lend their considerable talents, personal insights, style and techniques as tutors during the next BCDI," Lincoln added.
The weeklong intensive was created in 2010 as a professional development opportunity for young dancers serious about a professional dance career. Now in its eighth program, the 2013 intensive will allow 15 dancers to participate per level. There are two levels – pre-tertiary training, focused on young dancers with at least four years of training, and tertiary and professional training, focused on older dancers interested in developing a deeper individuality as a dancer.
In addition to the EDC dancers, past guest choreographers who have taught during the intensive have included Adrian Burnett, Paul White, Larissa McGowan, Brian Lucas, Amy Hollingsworth, Carol Wellman-Kelly and Dean Walsh.
The intensive will kick off September 30 and run through October 4. It will be from 9 a.m. to 5 p.m. daily (Monday to Friday) and will cost, in total, $570 per person. The intensive will be held at O Block Dance Studios at QUT Kelvin Grove in Brisbane.
Entry is by application only and applications are now available. For more information about the Spring BCDI, visit expressionsdancecompany.org.au or call EDC on 07 3257 4222.
Photo courtesy of Expressions Dance Company.