Bloch's Red Pointe Shoe Project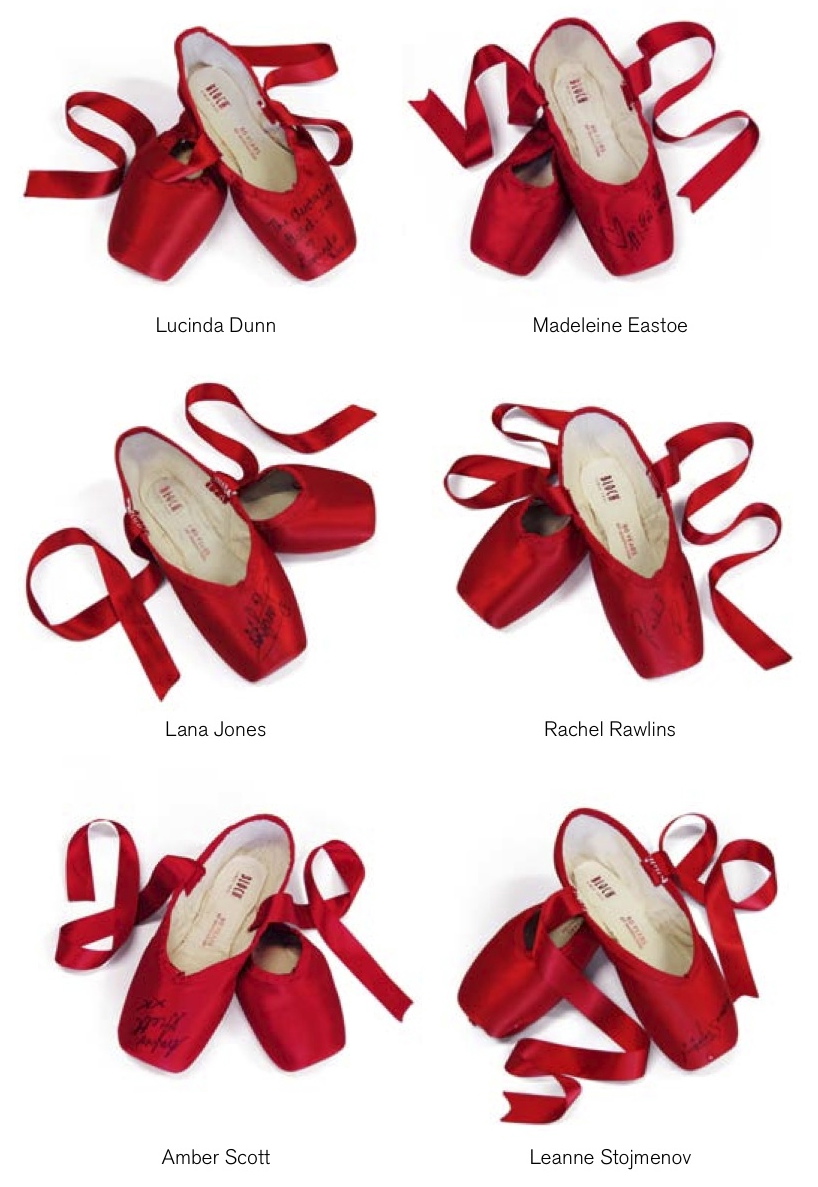 As an auction for charity and as part of their 80th Ruby Jubilee celebration, Bloch recently announced that they have created a custom pair of red satin Pointe shoes for each of The Australian Ballet's female Principal Artists to be auctioned off online.
Each individual pair of the six red Pointe shoes have been worn, autographed and framed. Beginning Friday, Nov. 30 they will be auctioned off online with proceeds going toward Merry Makers Australia, a charity that instills a love of dance in people with disabilities.
The Australian Ballet Principal Artists Lucinda Dunn, Madeleine Eastoe, Lana Jones, Rachel Rawlins, Amber Scott and Leanne Stojmenov kindly agreed to take part in this special project to help raise funds for the charity.
One of the hallmarks of Bloch's success is their range of handmade Pointe shoes. Bloch Pointe shoes can be found on the feet of thousands of ballet students all around the world as well as leading international dance companies and professionals. Many companies choose Bloch to provide custom-fit Pointe shoes for their premier dancers. The Australian Ballet is one such dance company; since its inception 50 years ago, many of its dancers have chosen Bloch pointe shoes.
The auction will run until Sunday, Dec. 9. For more information on Merry Makers Australia, visit www.merrymakers.com.au. To watch a video of the Principal Artists in the shoes or find more information about Bloch's Red Pointe Shoe Project, visit www.bloch.com.au.
Photo: Bloch's Red Pointe Shoe Project. Individual photos by James Braund, courtesy of Bloch and The Australian Ballet.