Bangarra farewells Elma Kris from the stage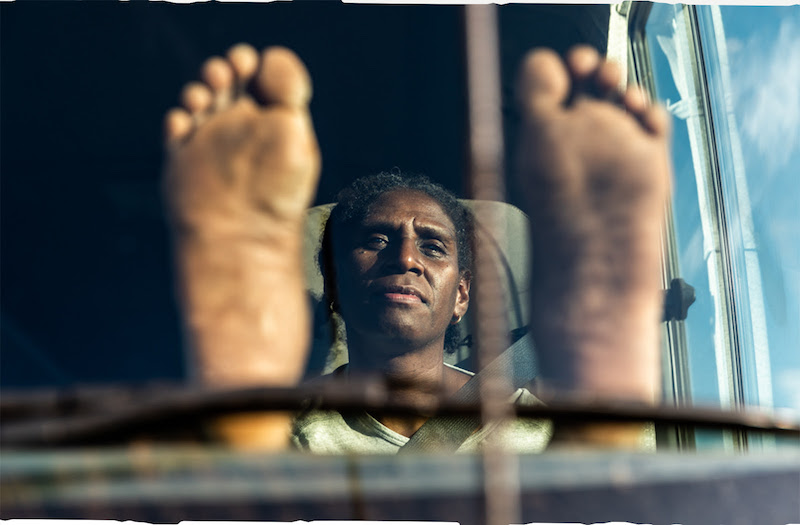 As its regional tour of Bennelong drew to a close, Bangarra Dance Theatre recently saw one of its longstanding dancers, Elma Kris, perform for Australian audiences for the last time as part of the main ensemble.
Kris's journey with Bangarra will continue as she takes the next steps in her creative career. As a revered senior artist and mentor of the company, she will be assisting the Youth Program Team and working closely with Artistic Director Stephen Page as a cultural leader. Kris will also perform as a guest artist in the International Tour towards the end of year.
Since joining Bangarra in 1999, Elma Kris has had a rich and rewarding career as a dancer, choreographer, actor and teacher. She was awarded a Deadly Award for Dancer of the Year in 2007. She was also nominated for a Helpmann Award for Best Female Dancer for her title role in Stephen Page's Nyapanyapa, part of Bangarra's triple-bill OUR land people stories (2016).
Kris's many choreographic credits include Bupau Ipikazil and Bupau Mabigal (NAISDA, 1994), and Malu (Bibir dance company, 1998). She has represented Torres Strait Island culture on the global stage, choreographing the Torres Strait Islander components of the Sydney Olympics Opening Ceremony (2000), and shared the stories of her culture in Emeret Lu (Bangarra, True Stories, 2007) and About (Bangarra, Belong, 2011).
Bangarra is incredibly proud of her artistic contributions to the company, and support her in her exciting next chapter as a future cultural creative of Bangarra.
Artistic Director Stephen Page said, "Elma's voice is vital within Bangarra's story and evolution. Over the past 20 years, she has been a unique creative collaborator, a source of wisdom and a valued friend to me. She has been instrumental in shaping and bringing Torres Strait Islander stories to the stage. I have such enormous respect for Elma – she is a rare artist and leaves an incredible cultural legacy for the next generation to carry forward. I look forward to this new chapter and the possibilities it brings for us to work together in new ways."
Kris said, "I'm so proud of the journey that I've been on and grateful to be a part of the Bangarra family. I've been with the company for 20 years and have watched the different generations of artists throughout that time and the growth of the company, as well. To have the chance to contribute to this and share my stories is very special. I'm looking forward to the journey ahead."
To reflect on her personal career highlights, scroll through this image gallery put together by Bangarra on Facebook.
Photo: Dancer Elma Kris. Photo by Tiffany Parker.