Australian premiere of 'Stones In Her Mouth'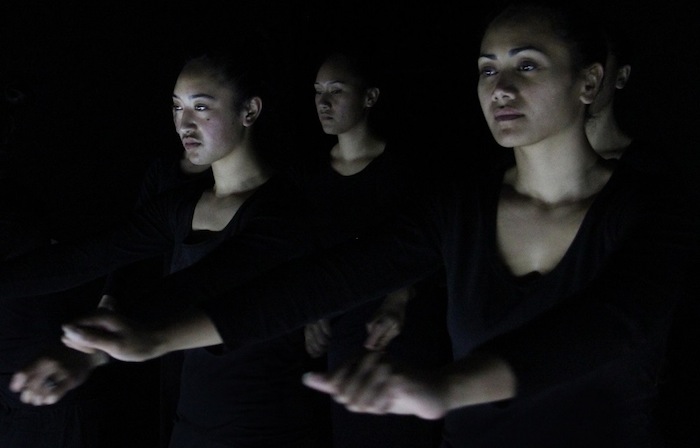 Self-taught Samoan choreographer Lemi Ponifasio and his New Zealand-based dance company MAU return to Carriageworks next week with the Australian premiere of Stones In Her Mouth. Running Wednesday-Saturday, May 28-31, the 90-minute work will be performed by 10 Maori women.
The all-female ensemble will articulate a powerful and undisguised challenge through Stones In Her Mouth, declaring thoughts through the Maori language, genealogy, spirituality and ceremony.
Drawing on the Maori tradition of women as the writers of poetry and chant, MAU's ensemble will give expression to resiliency and outrage in the face of social and political change. Through oratory, choral-work and dance, Stones In Her Mouth will give voice to intense personal emotions and hold a mirror to contemporary life.
The Los Angeles Times called the work "astonishing" and "brilliant and deep." It will be complemented by a free post-show talk on Friday, May 30 with Ponifasio in discussion with Dr. Erin Brannigan, a dance lecturer at the University of New South Wales. Plus, Carriageworks will offer a one-time opportunity for dancers to engage with Ponifasio in a free masterclass on Saturday, May 31. In this masterclass, Ponifasio and MAU company members will discuss the approach to performance and teach how the work is constructed with the use of contemporary staging and Pacific avant-garde concepts.
For more information on performances of Stones In Her Mouth at Carriageworks, visit www.carriageworks.com.au. To register for the masterclass, visit www.eventbrite.com.au. Carriageworks advises that these performances and this masterclass is best suitable for ages 15 and over.
Photo courtesy of MAU.