Australian Dance Week is upon us!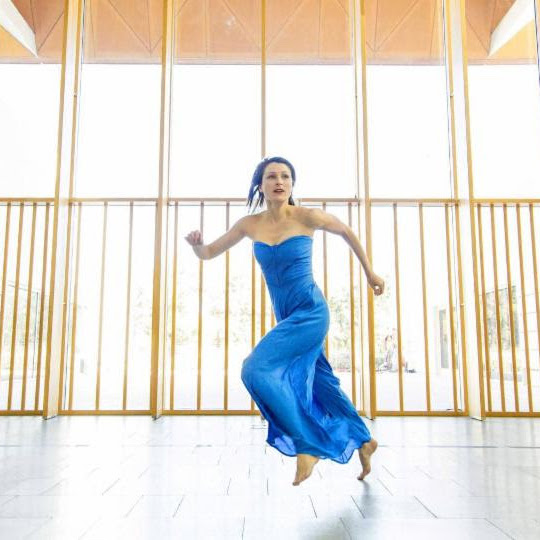 How are you planning on celebrating Australian Dance Week? It's almost here (running 29 April to 6 May) so make sure to finalise your plans now! Dance Informa's team of dance journalists can't wait!
Many celebrations across the country are kicking off with Big Dance on 29 April, International Dance Day. This year, Indigenous choreographer Frances Rings and New Zealand choreographer Craig Bary have created the five-minute routine that dancers will perform. It's set to an original score by Huey Benjamin and is open to everyone, from seasoned pros to first-time movers. Simply learn the Big Dance routine from the online tutorial and then register for one of the events in Castlemaine, Lilydale, Melbourne, Sydney, Canberra, Darwin or Perth.
Ausdance ACT will launch its formal Australian Dance Week proceedings after Big Dance on 29 April. At 3 p.m., the Minister for the Arts & Community Events Gordon Ramsay MLA will speak before performances by Ausdance ACT Escalate III artist Maheyrin Chowdhury, The Dream Team, Canberra Dance Theatre, Sevinc Huseynli, Australian Dance Party, Liz Lea and Katie Senior, and QL2 Dance Youth Ensemble.
Other Ausdance ACT festivities for Australian Dance Week include: its inaugural Packed Lunch series; the third performance season of Escalate, Ausdance ACT's mentoring program for young dance artists between 16-26 years; newly commissioned works being presented at Belconnen Arts Centre; and loads of free, trial and taster dance classes! Locals can experience a Dance for Wellbeing Class at Belconnen or Tuggeranong Arts Centre, try a free beginner class with Canberra Modern Jive, an Acro Basics class with Ausdance ACT or a Romanian Dance Class with Folk Dance Canberra. The options are endless! Check out the calendar for all the details.
Meanwhile in Western Australia, DANCE DAY, a well-loved highlight on the Ausdance WA calendar, returns on 29 April at Forrest Place, Perth CBD. From 3–5 p.m., everyone is welcome to engage with dance through watching or joining in. There will be curated stage performances highlighting multiple dance styles, a workshop during interval and a live drumming finale for all to groove to! Learn more at www.ausdancewa.org.au.
Like in ACT and elsewhere, Dance Week in WA offers free dance classes too – specifically at the King Street Arts Centre Studios. The week's celebrations conclude with Ausdance WA's Trigger event, essentially an outdoor dance-karaoke jam, at the Perth Cultural Centre on 5 May.
If you're in QLD, consider celebrating Australian Dance Week by trying a new class at Queensland Ballet or Dancenorth.
Are you in SA? Then look into a class at Australian Dance Theatre or try out a workshop at Restless Dance Theatre.
If you're in NSW, VIC or NT, contact your local dance organisations and see what's happening. It's time to celebrate dance – whatever form that takes!
Photo: Lorna Sim of Alison Plevey, Australian Dance Party.
---