Australian Dance Theatre's Secondment Week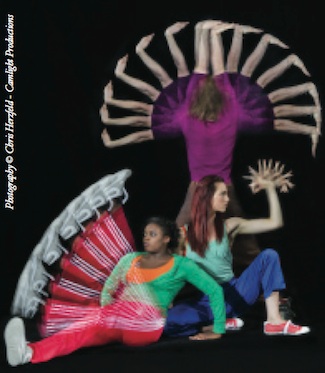 Australian Dance Theatre will offer a Secondment Week for advanced dancers on 4-8 November 2013 in Hawthorn (Adelaide), South Australia. Secondment Week is an unparalleled opportunity for graduating tertiary dance students to receive training.
Training includes: tumbling, choreographic tasking and stage craft; current company repertoire; audition technique; and forums on related topics like company life, diet, nutrition and marketing.
The program culminates in a rare opportunity for students to audition for Australia's "most challenging" dance company, Australian Dance Theatre.
To apply, dancers can email their current CV and two full-body dance photographs to adt@adt.org.au. (Please note that files should not exceed 1MB and should be saved as dancer's first and last name.) Places are limited, so it's encouraged to apply as soon as possible.
The cost for the Secondment Week is $300 per student. For more information, visit adt.org.au.
Photo courtesy of Australian Dance Theatre. Photo by Chris Herzfeld of Camlight Productions.