Australian Dance Theatre unveils new home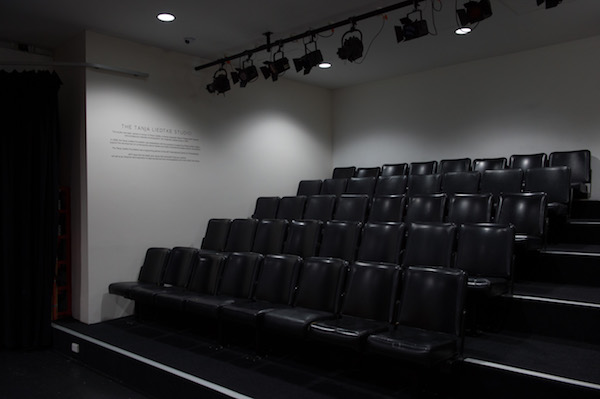 Australian Dance Theatre (ADT) has transformed Norwood's iconic Odeon Theatre into a stunning new home for dance in South Australia.
Australia's oldest contemporary dance company has spent almost half a million dollars updating the venue to create a state-of-the-art theatre and stage space with retractable seating, rehearsal space for creative development and a glamorous new foyer and bar.
ADT Executive Director Shaun Comerford said the upgraded facilities have been a significant economic and cultural investment that is already attracting national interest and acclaim.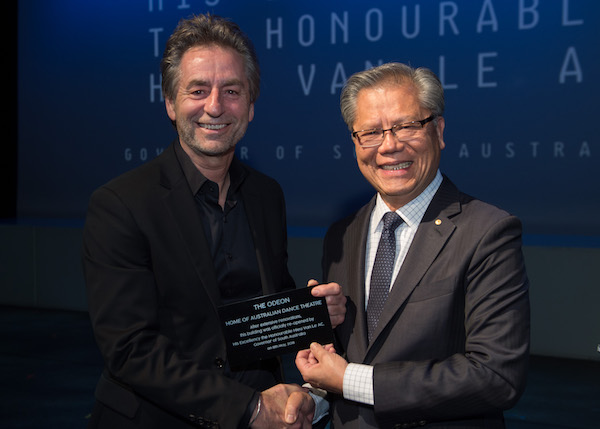 "The move to the Odeon is a watershed moment in ADT's 53-year history and it consolidates our ever-expanding international profile," said Comerford. "Importantly too, in our role as a local leader in our vibrant dance sector, it will be a flagship venue, addressing the gap in suitable performance and rehearsal locations in Adelaide that has restricted opportunities for emerging talent and seen many of our brightest artists moving to the east coast and abroad to further their careers."
"Finally, there is a flexible rehearsal and performance space for all aspiring local dancers and choreographers," Comerford added.
ADT's Odeon headquarters will also host residencies by overseas artists through the company's new International Centre for Choreography, workshops for local dance practitioners and the extension of ADT's Learning Program, which involves seminars and open rehearsals for schools, public forums, as well as public dance classes.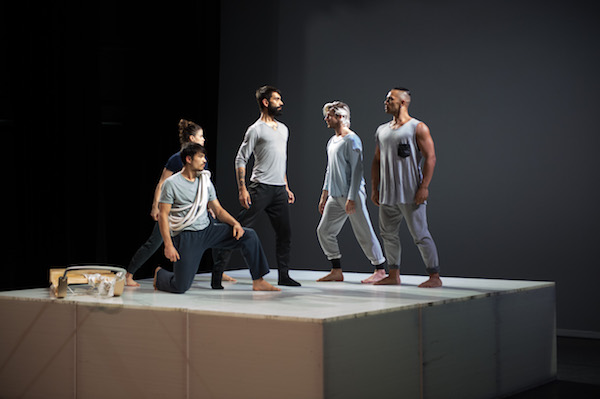 Subject to availability, ADT will also welcome enquiries from local and national theatre companies and musicians who have an interest in hiring the venue for performance seasons or events.
"The redeveloped Odeon will complement Adelaide's arts landscape as a multi-purpose performance space with advanced sound and lighting infrastructure, which is expected to attract more than 20,000 audience members to dance, theatre and music performances annually," said Comerford.
"This will have the flow-on effect of increased employment opportunities for artists, designers, production, administration and hospitality staff," he said.
With key funding for the project provided by the State Government through Arts South Australia, Premier Steven Marshall has commended ADT for supporting the local arts sector.
"This redevelopment marks the start of a dynamic new chapter not only for ADT, but for South Australia's thriving dance and performing arts community as a whole," said Premier Marshall. "I congratulate ADT for its innovation and vision, and look forward to seeing the exciting new opportunities created for the local arts sector."
Comerford said the transformation could not have happened without the help of some outstanding local companies including Novatech Creative Event Technology, which upgraded the technical infrastructure, and renowned Adelaide design firm Enoki, which has turned the tired old theatre into an elegant, stylish 
venue.
Internationally renowned South Australian winery Henschke Wines has also partnered with ADT, and unveils the Henschke Wine Bar at the official launch, showcasing its array of outstanding wines.
"We are thrilled with the result and look forward to a long and successful presence in what is an exciting time for the State's thriving arts community," Comerford concluded.
To learn more about ADT, visit www.adt.org.au.
Photos: The Tanja Liedtke Studio (top); Kim Boehm and His Excellency Hieu Van Le AU (left); and ADT dancers Harrison Elliott, Jana Castillo, Daniel Jaber, Christopher Mills and Thomas Fonua (right). Photos by Simon Stanbury.
---