Australian Dance Festival Announces Instructors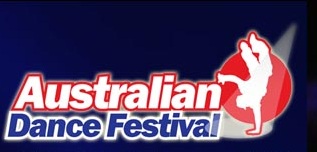 The Australian Dance Festival is now just 6 weeks away, and dancers from all over Australia are getting ready for the one event which brings together Australia's best dancers, best choreographers, and best teachers. Once again, Dance Informa will be there to join in all the action.
The Australian Dance Festival has just released its workshop timetable and instructors include some of TV's most popular dance celebrities. So You Think You Can Dance Australian champions, Jack Chambers and Talia Fowler will teach workshops as well as Australia's Got Talent finalist, Timomatic! The workshop line up also includes industry legends such as: Jason Coleman, Sarah Boulter, Debbie Ellis, Jason Winters and Christine Denny.


"To keep the event fresh, we have also introduced some brand new faces to the Australian Dance Festival" says newly appointed Artistic Director, Marko Panzic. "Some of Melbourne's leading dance professionals will be teaching at the event for the very first time: Yvette Lee, Etienne Khoo and Ian Knowles.
We are also lucky to have some of America's best teachers with Erica Sobol and Adam Parsons who are resident instructors at The Edge Performing Arts Center in L.A. I am so excited by the workshop timetable this year – I only wish that I had the opportunity to be exposed to so many talented teachers when I was a young dancer!"