Australian Ballet School celebrates Tutu Day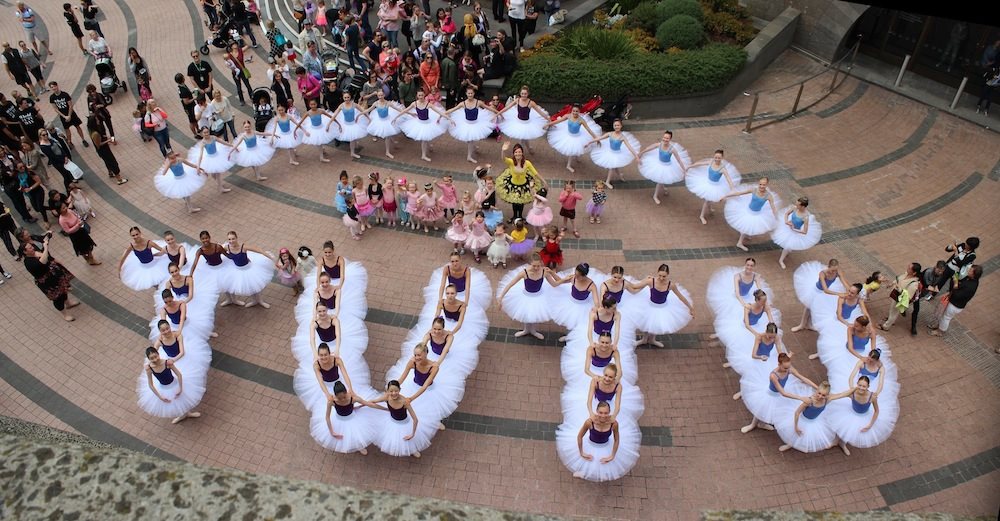 The Australian Ballet School celebrated World Tutu Day on Monday, February 2, 2015, at Arts Centre Melbourne. Just after noon, ballet students gathered to form a massive word in the forecourt: "Tutu."
If you had flown over the arts centre campus at just the right moment, you would have seen dozens of ballerinas clad in white traditional tutus standing in just the right places to spell the four-lettered word.
On the scene was Emma Watkins (a.k.a. the Yellow Wiggle) taking photos with little dancers and smiling in her bright yellow tutu.
This free lunchtime event was a warm and lighthearted time for all the staff and students of the School as they met the public and helped promote a fantastic fundraiser for ballet education.
New Director of the School Lisa Pavane already has the students involved in many awesome events and collaborations like this one. After Yellow Wiggle helped out with World Tutu Day, the School is now invited to participate in one of The Wiggles' next videos. Plus, students will be collaborating with e.motion21 for a special presentation in honor of World Down Syndrome Day, performing with the Adelaide Symphony Orchestra and then reuniting with Linda Britten and Cameron Menzies for a project in the world of fashion and opera.
For more information on World Tutu Day, visit www.worldtutuday.com.au.