Australian Ballet promotes Chengwu Guo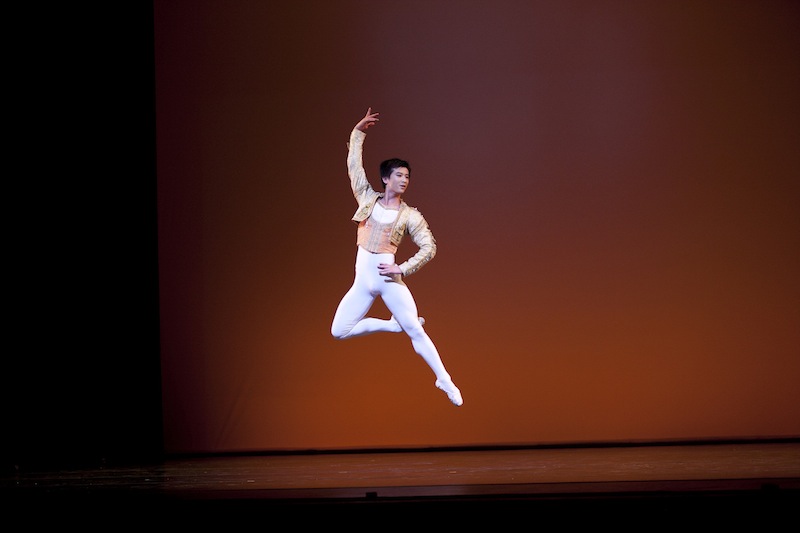 After his performance in Don Quixote on April 19, where Chengwu Guo danced the lead role of Basilio alongside Ako Kondo as Kitri, David McAllister, Artistic Director of The Australian Ballet, announced backstage that Chengwu had been promoted to senior artist, effective immediately.
Growing up in China, Chengwu began dance classes at the age of eleven. He was accepted into the Beijing Dance Academy where he was able to combine his ballet training with academic studies. Chengwu's talent for ballet was soon evident when he received a gold medal at the Tao Li Bei of China Competition, and also at the Beijing International Competition.
In 2006, Chengwu became a prize winner at the prestigious Prix de Lausanne Competition in Switzerland, receiving a full scholarship to complete his vocational ballet training. He chose to take up this scholarship at The Australian Ballet School.
During his time at the school, Chengwu toured regional Australia with The Dancers Company, and received glowing reviews for his roles in The Sleeping Beauty, Graduation Ball and Coppélia.
Chengwu joined The Australian Ballet in 2008 and in 2009 starred as the young Li Cunxin in the international smash hit film, Mao's Last Dancer. That same year, in front of a television audience of more than 80 million, Chengwu also won the Chinese version of So You Think You Can Dance. He was the Telstra Ballet Dancer Award and People's Choice dual winner in December 2011.
Critics have said that Chengwu exhibits "explosive energy" (The Age March 2013) and that he performs "astonishing jumps" (Dance Magazine US June 2012).
In March 2012, Canberra Critics Circle wrote, "This was the first time Canberra audiences had had the opportunity to see Chengwu Guo, but even those with only the most rudimentary knowledge of ballet, quickly realised that they were watching an extraordinary performance from a remarkable young dancer."
Photo: Chengwu Guo performs in Dox Quixote in Luminous. Photo by Lisa Tomasetti.