Ausdance WA calls for Dance Films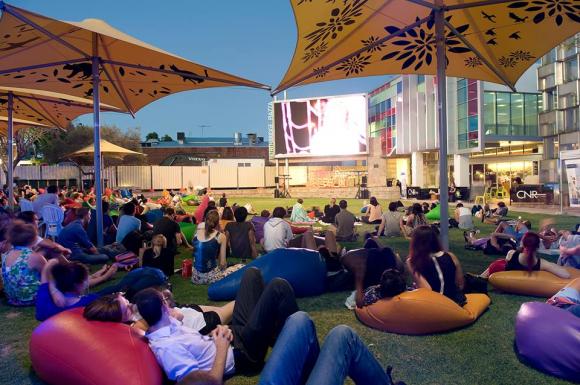 Have you always wanted to see your film on the big screen? Well, here's your chance! Ausdance WA invites you to submit your film for its 2015 Act-Belong-Commit Dance Films program.
Supported by the City of Perth, Act-Belong-Commit Dance Films will take place at the Northbridge Piazza from 3 p.m. to 5 p.m. each weekday during Australian Dance Week, set for May 4-8. The showing is a culmination of up to 20 short dance films that feature popular, contemporary, indigenous and regional dance performance projects by WA artists.
The films will also be shown in up to 10 locations in regional centres, plus rural communities such as Karratha, Ravensthorpe, Busselton and Roebourne.
To submit your film, first download and then return the Expression of Interest Form found at www.ausdancewa.org.au. This form and the completed film are due Monday, March 9.
For more information on how Act-Belong-Commit Dance Films can be shown in your community, contact Ausdance WA Projects Manager Amy Wiseman at (08) 9322 6101 or po.wa@ausdance.org.au.