Auditions for 'Hot Shoe Shuffle' in two weeks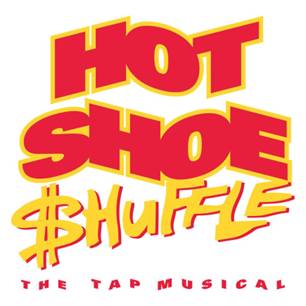 One of the most successful Australian musicals of all time is coming back to the Australian stage. The fast paced tap dance comedy featuring the big band hits of the 1940s, Hot Shoe Shuffle is touring Australia in 2013.
Before Tap Dogs and The Boy from Oz, Hot Shoe Shuffle paved the way as the first Australian musical to succeed both at home and internationally. It is one of the longest running multi-award winning musicals ever to be produced in Australia.
Created in 1992, the musical has won various awards and has been produced in six different countries. After its renowned season on London's West End, Hot Shoe Shuffle broke box office records on the UK's regional touring circuit, where it toured for two years.
The production has accomplished sold-out seasons in London, won the prestigious Lawrence Olivier Award for choreography, won an ARIA Award for its soundtrack album, plus four Mo Awards, two Green Room Awards and an Advance Australia Award for services to the arts.
Conceived, directed and produced by David Atkins, choreography was led by now world-renowned tap choreographer Dein Perry.
"Hot Shoe Shuffle has had a phenomenal journey to date, having played literally to millions of people all around the world," Atkins said. "We are creating a brand new production for its return to Australian theatres and are on the hunt for our new and exciting triple threat cast. We're sure the 2013 production will wow old fans and create a whole new generation of new ones."
Ahead of the Australian tour, the search is on for a new cast, with auditions being held in Melbourne, Sydney and Brisbane.
"The show centers around the seven tap brothers and casting them is tricky. Not only do they have to be great singers and actors but they have to be amazing tap dancers," said Associate Director Drew Anthony. "And there is another important layer too. These guys are playing brothers so there has to be a level of brotherly chemistry between them."
In the musical, the seven tap brothers, named Spring, Slap, Buck, Wing, Tip, Tap and Slide, learn of the death of their long-absent father who has left them a fortune. The catch is that to receive their inheritance, they must rehearse and perform his legendary act – the Hot Shoe Shuffle.
In addition, they must also include their long-lost sister, a woman named April. The only problem is she has two left feet.
For more information on upcoming auditions email auditions@hotshoeshuffle.com.
Details on tour dates and casting will be announced by Nov. 15.