Audition Techniques Masterclass at CTDC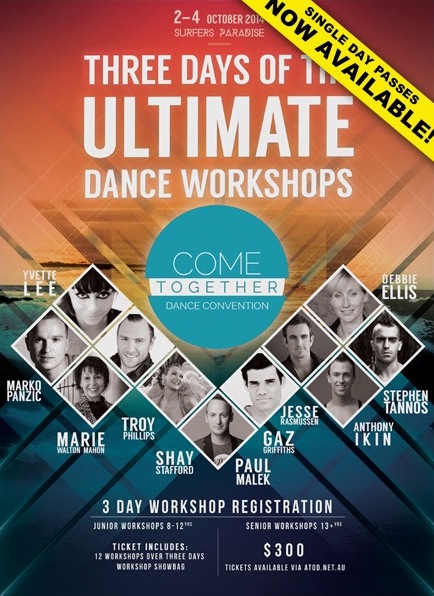 Featuring a stellar line-up of speakers and instructors, the Come Together Dance Convention will be held on October 2-4 over two levels of the beautiful Outrigger Surfers Paradise.
Level Two offers three jam-packed days of inspiring presentations, seminars and training opportunities for teachers, studio owners and dance professionals; while Level Four provides dance students with three full days of incredible dance workshops with some of this country's biggest names in dance.
Just this week, in addition to announcing that Single Day Passes are now available, the convention revealed a new Audition Techniques Masterclass for students. For dancers hoping to make it in the professional dance sphere, your CV is key! This masterclass will give crucial advice on how to audition,
what will be expected of you and how to put your best face forward. Aspiring dancers can learn all the tricks from award-winning contemporary luminary Amy Hollingsworth.
For more information on this masterclass or all the other events being offered for convention attendees, visit www.atod.net.au/danceconvention.aspx.
Whether you're a teacher or student, you don't want to miss these three days of ultimate dance classes for all ages!
Plus, Dance Informa will have a booth there, so be sure to come and meet us! We are excited to be a Premium Sponsor of the Come Together Dance Convention.