Auckland dancer invited to perform in Taipei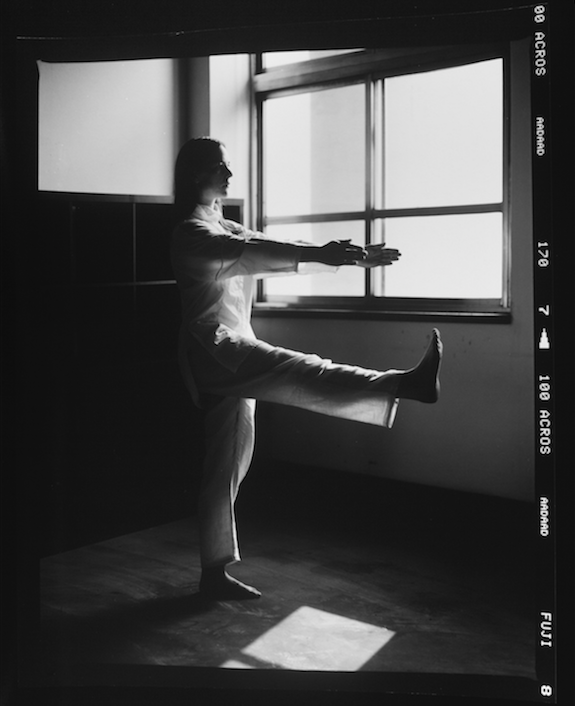 Auckland dancer, performance artist and choreographer Zahra Killeen-Chance is about to perform a new work in Taipei alongside leading intermedia artists from Taiwan and Japan. The event is being organised by New Zealand-Taiwan art magazine White Fungus and is supported by the New Zealand Commerce and Industry Office in Taipei. Killeen-Chance has been in Taiwan for a residency at Taipei Artist Village the last couple weeks.
Killeen-Chance's new interactive dance work has been developed during the residency and is a collaboration with local Taipei artist and electronic music producer Betty Apple. Killeen-Chance's performances are starkly physical, challenging our notions of a stable presence. Costumes play an integral role in her recent work. For this piece, the artist had a new costume made working with tailors at Yongle Market in Taipei.
White Fungus has previously presented Killeen-Chance's performances at events in Beijing, Hong Kong, Macau and Taipei. But this is the artist's first extended stay in Asia and opportunity to develop work drawing on the environment in collaboration with local artists. After her residency Killeen-Chance will perform at Ars Electronica Center in Niels, Austria.
Killeen-Chance is a graduate of the New Zealand School of Dance. In 2015 she received a master's degree in Performing and Media Arts from the Auckland University of Technology. Killeen-Chance has been choreographing works for theatre since 2009, and since 2012 has been choreographing and performing in public and private gallery spaces.
Depopulate 07 is the newest intalment in the long-running White Fungus event series introducing international artists to Taiwan. Also performing will be Tokyo sound and intermedia artist Fuyama Yousuke, and Taiwan artists Wang Fujui, HH, Betty Apple and ON. The event will be held on Saturday, June 24 from 7-10 p.m.
Photo: Zahra Killeen-Chance. Photo by Solomon Mortimer.