Attend AUS Ballet School Open Masterclass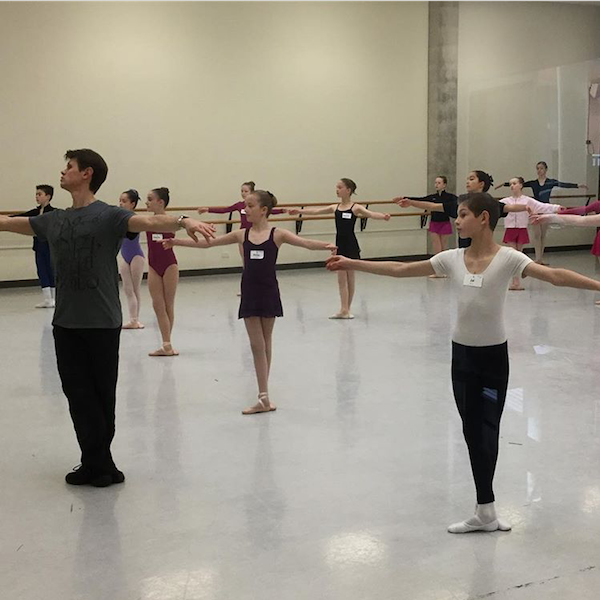 The Australian Ballet School has launched its Open Masterclass Series for 2018. Having already offered a masterclass in Melbourne, the school is now preparing to tour to Sydney, Brisbane, Launceston, Canberra, Cairns, Adelaide, Perth and Hobart. Registration is still open.
Open Masterclasses give student dancers aged 9-17 the exclusive opportunity to work with some of Australia's leading dance teachers and experience the high level of expertise of Australia's national centre of excellence in dance training. They run for approximately 1.5 hours and are held in major Australian capital cities every year.
According to the School, all students are welcome to the Masterclasses, regardless of previous dance experience.
To book the Sydney or Brisbane Masterclasses, head to www.trybooking.com. To register for another masterclass, visit the School's new website at www.australianballetschool.com.au.
2018 OPEN MASTERCLASSES:
SYDNEY: Sunday, April 29
BRISBANE: Sunday, May 20
LAUNCESTON: Sunday, June 3
CANBERRA: Sunday, June 24
CAIRNS: Sunday or Monday, July 15 or 16
ADELAIDE: Sunday, July 22
PERTH: Tuesday or Wednesday, July 24 or 25
HOBART: Sunday, August 5
Image: The Australian Ballet School leading an Open Masterclass at Adelaide College of the Arts in July 2017. Photo courtesy of @theaustralianballetschool.
---