Asanti Dance Theatre to present new work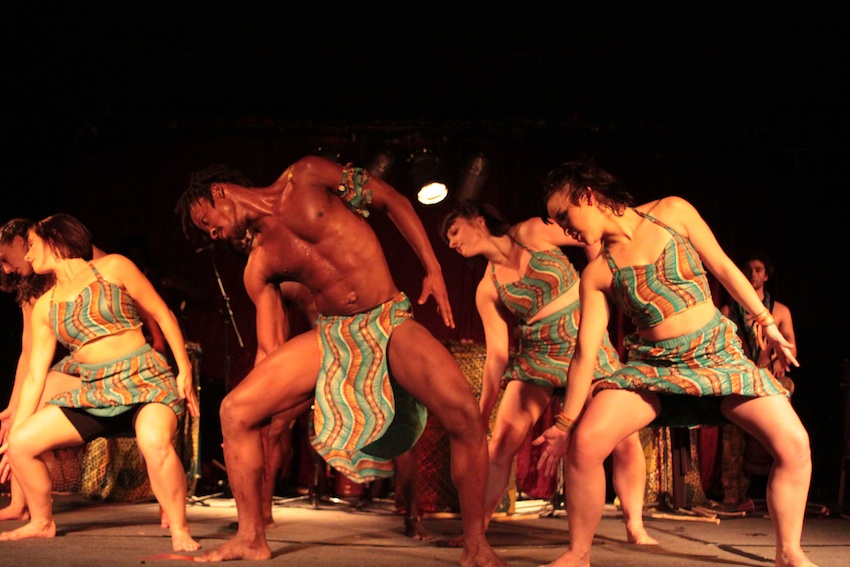 This December Asanti Dance Theatre will present a visceral and uplifting new work by Australia's leading African dancer and choreographer Appiah Annan.
With live accompaniment from renowned Melbourne sound artist Dale Gorefinkel and instrumentalists Lamine Sonko, Kofi Kunpke, Boubacar Gaye and Bassidi Kone, Sankofa unites West African performance traditions and contemporary Australian dance practice in a stunning fusion of modern discipline and raw rhythmic energy.
The new afro-contemporary dance work Sankofa, interpreted as "return and get it," is based on an ancient Ghanaian symbol of a bird reaching its neck back towards its tail. Symbolically, the image teaches that before one can truly move forward, one must look back to the past.
Asanti Dance Theatre company members have toured throughout Africa, Europe, the UK and Australia, returning to headline Federation Square's New Year's Eve Celebrations in 2009 and 2010, the Woodford Folk Festival in 2008 and 2011, and the Australian Dance Awards in 2009.
Inspired by artists such as Pina Bausch, Alvin Ailey, Bangarra and Sidi Larbi Cherkaoui, Annan explores new ways of incorporating African dance motifs and techniques in contemporary choreography. His interest lies in stripping back movements to their core essence, then using what remains to build an original performance vocabulary surrounding a particular theme or idea.
Ghanaian native Annan trained in multiple dance forms including traditional African, freestyle, hip-hop, contemporary and acrobatic, which are coupled on stage with his masterful drumming on both stick and hand drums. He first founded Asanti Dance Theatre in Ghana to enrich local culture and spread messages of peace, tolerance and understanding. Since its humble beginnings as a small group of dedicated artists, the company has grown into an internationally recognised theatre company, facilitating workshops and collaborations with an increasing number of performers, visitors and local residents each year.
On settling in Australia in 2007, Annan established an Australian branch of Asanti Dance Theatre with the desire to bring Ghanaian and Australian communities closer together.
Asanti Dance Theatre performances now help to raise funds for the non-profit organisation Nkabom Centre for the Arts, Creation, Innovation and Community Cultural Development, based in the small village of Dawurampong, Ghana. For more information on this community project visit www.nkabom.org.
The premiere of Sankofa will be presented Dec. 14th and 15th at 6 p.m. and 8:30 p.m. each night at the Malthouse Theatre, located at 113 Sturt St., Southbank. One additional show will be presented Dec. 20th at 8 p.m. at the Drum Theatre, located on Lonsdale St., Dandenong.
All tickets are about $33, plus a booking fee. To book visit www.malthousetheatre.com or www.drumtheatre.com.au.
Photo: Asanti Dance Theatre. Photo by Sebastian Avila.