Arts Centre Melbourne reveals Winter Season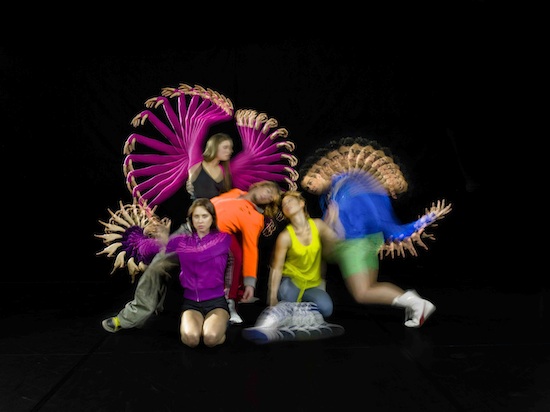 Arts Centre Melbourne recently announced its upcoming Winter Season, which will feature numerous dance productions. These productions include MOMIX's Botanica, Australian Dance Theatre's Proximity and Einstein on the Beach, An Opera in Four Acts.
First up, MOMIX's Botanica will hit the stage at Arts Centre Melbourne's State Theatre on Wednesday, August 7. Performances will run through Saturday, August 10 at 8 p.m. and on Saturday and Sunday, August 10 and 11 at 2 p.m.
One of the best-known dance companies in the world, MOMIX's remarkable company of "dancer-illusionists" have been presenting work of exceptional inventiveness and physical beauty for over 30 years. Inspired by the forms and patterns of nature and the science of plants and flowers, Botanica follows the rhythms of the seasons, the changing shape of life on earth and the passing of a day.
The top notch creative team who created Botanica includes Artistic Director and Founder Moses Pendleton, one of America's most innovative and widely performed choreographers and directors for over 40 years; Associate Director Cynthia Mann; and designer Michael Curry, a master of puppetry and kinetic theatrical design who has worked as production designer for Cirque du Soleil, Lion King, Disney and the Metropolitan Opera, as well as for directors Julie Taymor, William Friedkin and Robert LePage.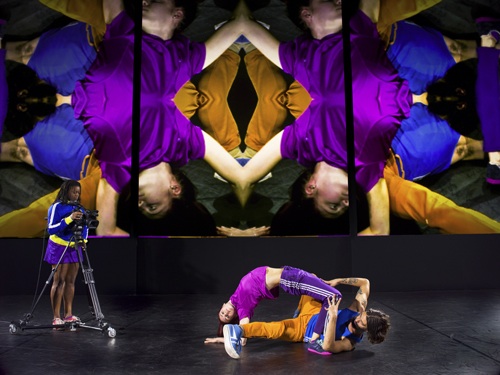 The second dance production in Arts Centre Melbourne's Winter Season is Australian Dance Theatre's Proximity, coming to the Playhouse Thursday, August 15 to Saturday, August 17 at 8 p.m. nightly and for one matinee at 3 p.m. on Sunday, August 18.
After a 14-year absence from Melbourne, Australian Dance Theatre returns with the remarkable Proximity. Artistic Director and Choreographer Garry Stewart worked with French video engineer Thomas Pachoud on Proximity to create an astonishing dialogue for dance and real-time video manipulation. Nine phenomenal dancers train video cameras on each other to capture live their ingenious physicality. The resulting effect is a breathtaking video panorama that up-ends the very nature of perception itself. Housedance was Garry Stewart's first project for ADT in 1999, which was performed on the sails of the Sydney Opera House on New Year's Eve.
Next, Einstein on the Beach will come to Arts Centre Melbourne's State Theatre on Wednesday, July 31 to Friday, August 2 at 6:30 p.m., Saturday, August 3 at 5 p.m. and Sunday, August 4 at 2 p.m.
Widely recognised as one of the greatest artistic achievements of the 20th century, Einstein on the Beach will return to Australia for an exclusive season at Arts Centre Melbourne. Rarely performed due to its epic scale (it's also four hours long), Einstein on the Beach, An Opera in Four Acts launched its director Robert Wilson and composer Philip Glass to international success when it was first produced in Avignon in 1976 with subsequent performances in Europe and New York.
Inspired by Einstein's numerical theorems and mathematical breakthroughs, this production combines opera, visual arts, theatre and dance. Choreographer Luncinda Childs, who also performed in the original production in 1976, uses abstract movement to illustrate these difficult themes.
For more information on Arts Centre Melbourne's Winter Season, visit www.artscentremelbourne.com.au. Arts Centre Melbourne is located at 100 St Kilda Rd, Melbourne VIC 3004.
Photos: Australian Dance Theatre in Garry Stewart's Proximity. Photos courtesy of Arts Centre Melbourne.