Apply now for the Askin Bequest and Marten Bequest Scholarships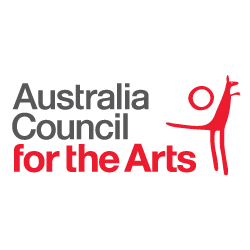 For the first time, The Australia Council for the Arts has announced new scholarships on behalf of Perpetual, established with the philanthropic support of former NSW Premier, the late Sir Robert Askin, and his wife Lady Mollie Askin. While one scholarship focuses on opera, another focuses on ballet.
The 2018 Lady Mollie Isabelle Askin Ballet Scholarship is worth $30,000. Along with the other new operatic scholarship, this will be delivered by the Australia Council for the Arts as part of a three-year partnership with Perpetual. The scholarships are awarded biennially, and assist the selected recipients to further their career development through study and travel in Australia or overseas.
The Australia Council is also delighted to once again deliver the Marten Bequest travelling scholarships, which are the legacy of the late arts philanthropist John Marten. These scholarships will support seven emerging artists with $50,000 each to develop their craft. Applications are now open to ballet dancers, as well as to artists and practitioners in acting, architecture, instrumental music, painting, poetry, prose, sculpture and singing.
Australia Council CEO Tony Grybowski said the partnership with Perpetual supports the Australia Council's vision of growing private, public and philanthropic funds to support the arts.
"The Australia Council is delighted to be managing The Marten and Askin Bequests, and opening up opportunities that support Australian artists to build valuable networks and develop their artistic practice," Grybowski said.
Perpetual's National Manager of Philanthropy and Non-Profit Services, Caitriona Fay, commented, "Through the Marten Bequest Scholarships, and now also through the scholarships established by Sir Askin and his wife, Lady Mollie Isabelle, many Australian artists have been given the opportunity to pursue their passion in the Arts. Perpetual is pleased that through the Australia Council's knowledge and expertise, an impressive group of Australian artists will have the opportunity to travel and develop professionally."
For more information on eligibility and criteria for The Marten Bequest and Askin Bequest Scholarships, visit www.australiacouncil.gov.au. Applications are now open until January 31, 2018. The successful artists will be notified on May 1, 2018.
---