Annie Greig of Tasdance on dance in schools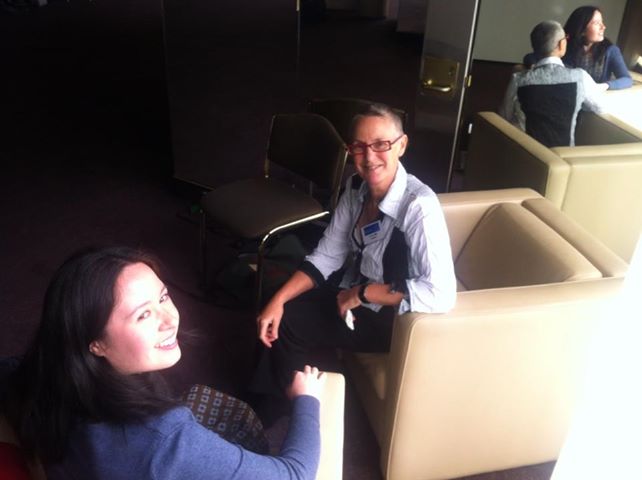 Live from the Dance Education in Australian Schools roundtable at the Arts Centre, Melbourne.

What do you think needs to change for dance in schools to be taken seriously?
There needs to be a greater awareness of the cross-curricular benefits of dance to other learning areas. If you look at the research, the intrinsic value of an arts education to literacy, numeracy and general sense of well-being in a student, is great. It really adds to a student's whole educative baseline. I think that if teachers could see that, if they understood that through dance other areas could actually be improved, that would be a great key.

What is one of the most effective things Tasdance has done to promote dance in schools?
One of the programmes that I'm most proud of is our Education and Performance programme. There are very few specialist dance teachers in Tasmania and so what we're able to bring is that professional expertise. We provide students with an experience that not only is about technical learning, but is also about the choreographic process and what it takes to bring a production together. We make a small ensemble of 15 kids each year and actually create a production of them and tour with them. Schools really value that because it may only be one student from the class that's a part of that, but the rest will come and see the production, see that ideas and issues can be teased out through dance, and see that dance can actually be about things. They realise that dance is not just steps and bumping hips, and all the rest of it – there are a lot of thought-provoking ideas that can be explored. Parents also are amazed and teachers benefit when the students come back and feed what they've learnt back into the classroom.

Have you ever experienced any negative or resistant attitudes from schools regarding your vision of getting dance into schools?
It's hard to say really. We've just done a programme in four different schools that don't have dance programmes and through the incredible support of philanthropic partners we've been able to make that available at no cost to four disadvantaged schools in regional areas over eight weeks. Some of those schools and some of the staff were incredibly grateful and understood what they'd received.

For others though, it was like "Oh yeah". In one school, for instance, we couldn't get the principal to come to the final presentation. I was knocking on his door virtually saying "It would be great if you could just come and see what your students have done." Now of course, it was just my impression that he lacked interest but I suppose that's the spread of attitudes I've seen.

Many principals have the unenviable task of choosing where funds are allocation for additional programmes. Do you pay for a dance teacher to come in through an outreach programme, or for an ESOL teacher in a disadvantaged school? Ideally you would have both, but as it is it's difficult.
Add your thoughts on this topic by sharing in the live discussion at Facebook.com/DanceInforma and Twitter.com/DanceInforma, hash tag #DEAS2013. Click here to find out more about joining in the discussions from home. You could win a FREE Ausdance Victoria Membership!

Photo: Annie Greig with Dance Informa journalist Grace Edwards at DEAS2013