'Ancestors and Anecdotes' exhibit to open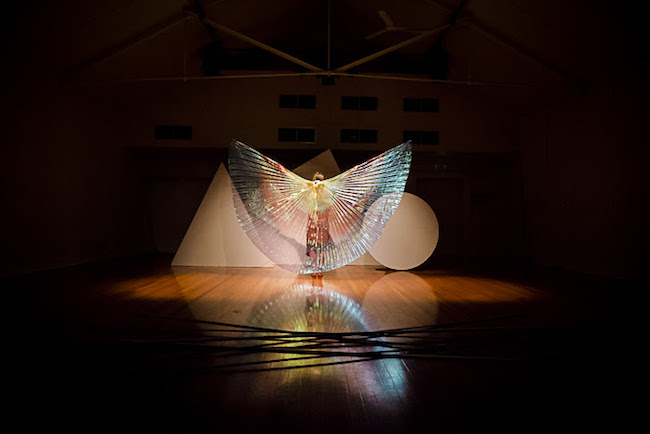 Ancestors and Anecdotes, a unique exhibition exploring Australian contemporary dance through the legacies of five pioneers, will soon open at the Lulu Gallery in North Melbourne. Running September 21-30, it will be open while the 2017 Australian Dance Awards and scheduled National Dance Forum take place.
Ancestors and Anecdotes will reflect upon 40 years of Australian contemporary dance, paying homage to the invaluable work of Australia's dance pioneers, specifically Carole Johnson, Cheryl Stock AM, Margaret Lasica (via the perspective of her daughter Shelley), Shirley McKechnie AM and Elizabeth Cameron Dalman OAM. The exhibition will consider the manner in which these artists' legacies endure today.
In partnership with Delving into Dance, a podcast in dance research, each of these pioneers will be interviewed and throughout the exhibition photos that complement their journey will be featured. With the generous donations from the catalogues of Jeff Busby and Gregory Lorenzutti, Ancestors and Anecdotes will honor the five women, the careers they led and the people they instructed.
Photographic works and mementos range from companies such as Bangarra Dance Theatre, Dancenorth, Phillip Adams Balletlab, Danceworks and Chunky Move. There is also a Western Australian focused installation featuring Ausdance WA's Oral History Project. This exhibition is organised by Ausdance Victoria with the generous donations of artists' personal collections across Australia, including a film by Australian Dance Theatre alum Jennifer Barry Knox's "Dancers with Dirty Feet", which is currently at the Smithsonian Institute in New York City.
For more information on this exhibition, visit www.ausdancevic.org.au/ancestors. It's recommended attendees bring a pair of headphones to enjoy the podcasts on their smartphone.
Photo: Sarah Aiken at the 2014 KEIR Choreographic Award performances. Photography by Gregory Lorenzutti for Dancehouse.
---